The Hollister Area Chamber of Commerce hosted its annual Jerseys, Jeans and Jackets Bash on Friday, Jan. 20, at Chateau on the Lake, with a recap of 2022 and what is planned for 2023.
The event featured dinner, an auction and a "horse race," with prominent community members as contestants.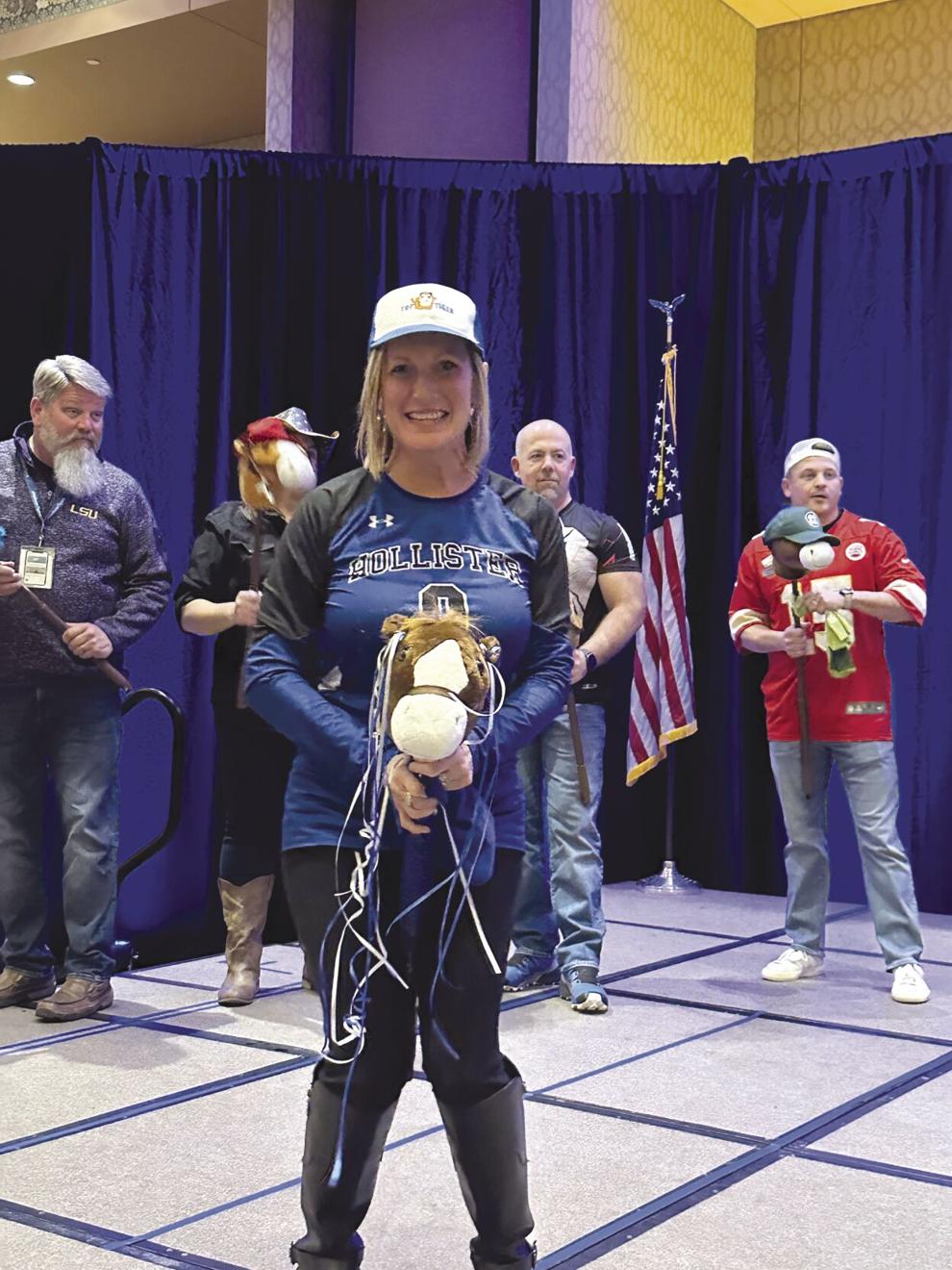 HACC Chairman John Hagey used his time in front of attendees to highlight some of Hollister's events throughout the year which included free hands only CPR classes, 11 lunches, the annual Easter egg hunt, numerous ribbon cuttings, an area Chamber Mixer, the Grape and Fall Festival and Santa in the Park. Hagey praised community efforts to work together, which included recognition for the city of Hollister, the Hollister School District and the Rotary Club of Hollister.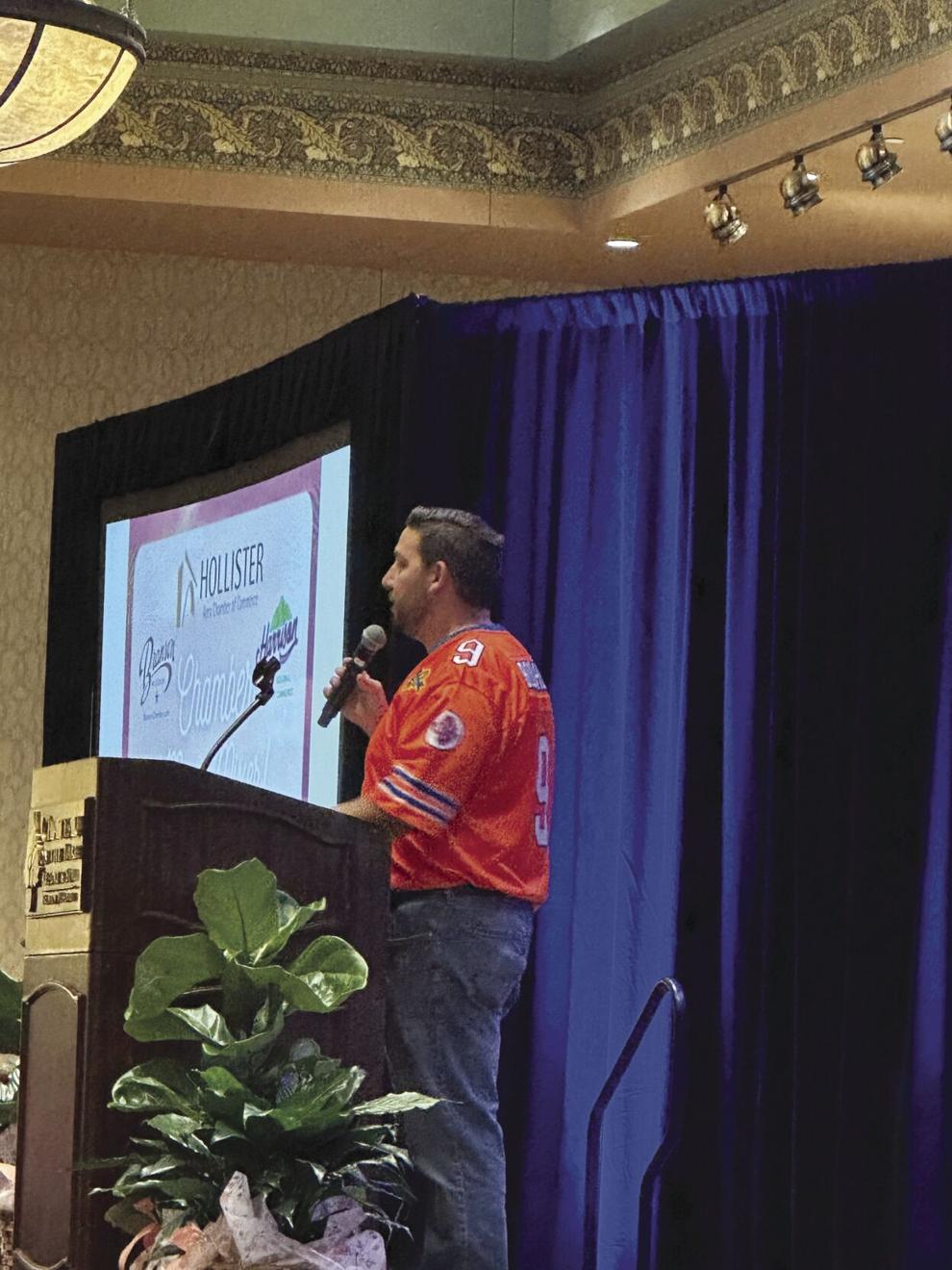 Also recognized at the banquet was HACC Administrative Assistant Alice Yeager.
"Alice doesn't know that we're recognizing her this evening," Hagey said. "But we've thought long and hard about a way to bring honor to her to say thank you for all that she does for all of us; that warm voice when you answer the phone, the person who shows up with the big scissors at the ribbon cuttings or just needs a friendly hug or who comes and sits on the couch at the chamber office when you're having a really tough day. So with that we have created an award, and this will be an award that we give to our outstanding ambassador every single year. So it seems only fitting to recognize our biggest ambassador, and that is Mrs. Alice Yeager with the first ever Alice Award."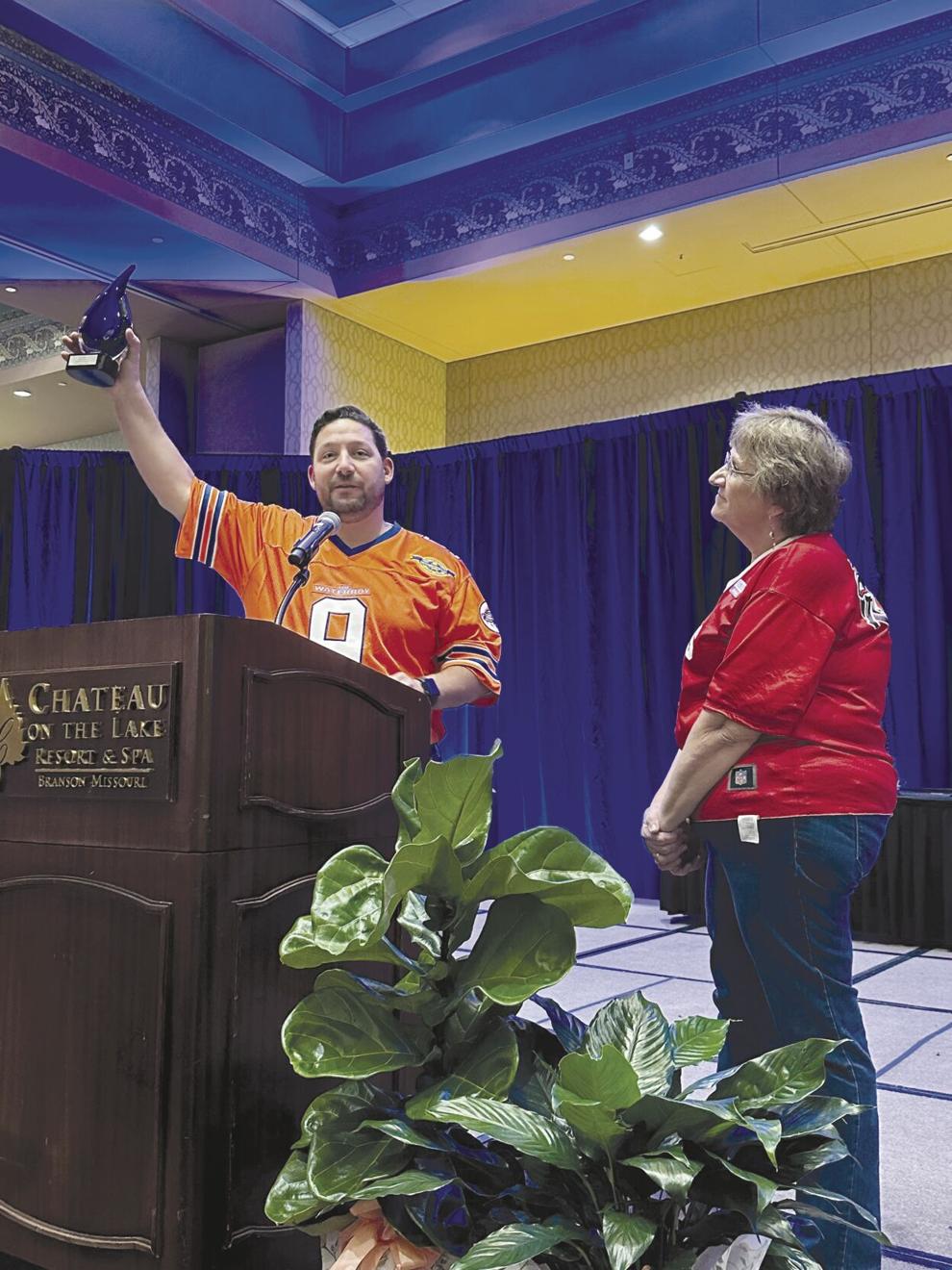 Hagey continued, explaining the design of the award, and its shape.
"When planning the design of the award, we wanted to make sure it was something that was fitting for Alice," Hagey said. "As you see, it is a Hollister blue; droplets that signify the blood, sweat and tears that Alice has poured into this community and continues to do. Alice has postponed her retirement to stay on with the Hollister chamber. It's only temporary but Alice had an original plan on stepping back back in November to part time she was still be doing so In the near future, but we thought there was no better way than to signify and to say thank you to Alice for an award that signifies the blood, sweat and tears that she's poured into this chamber, into our economy and into each one of us as people."
Yeager came forward to accept the award from Hagey, sharing her appreciation for Hollister and the people she's had the opportunity to work with.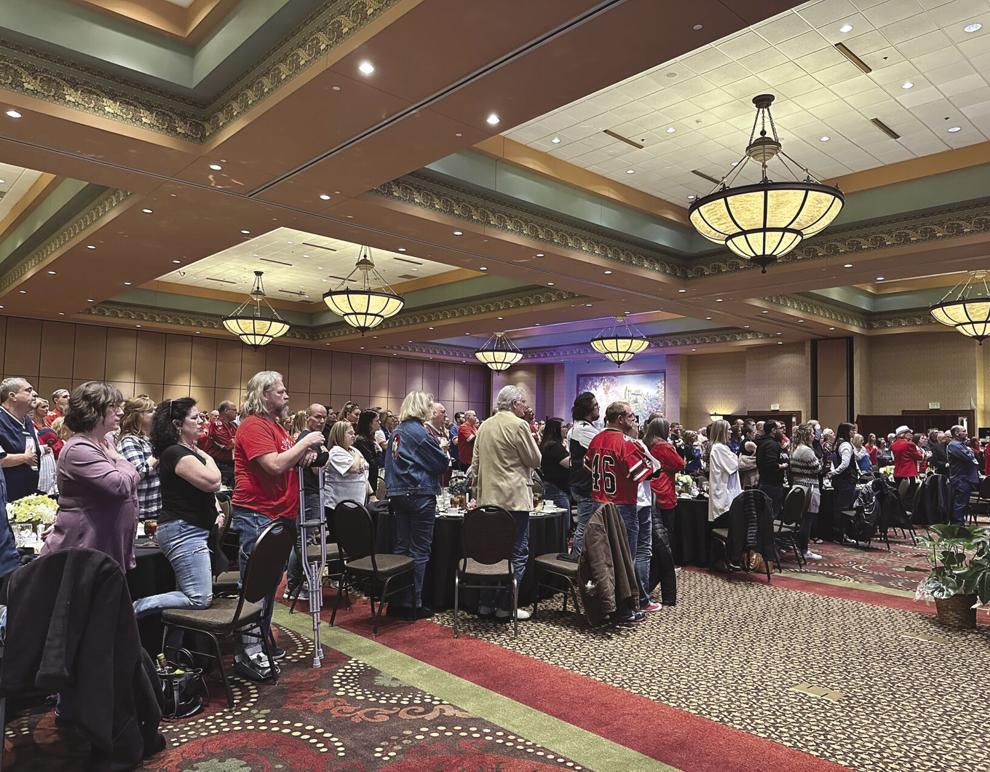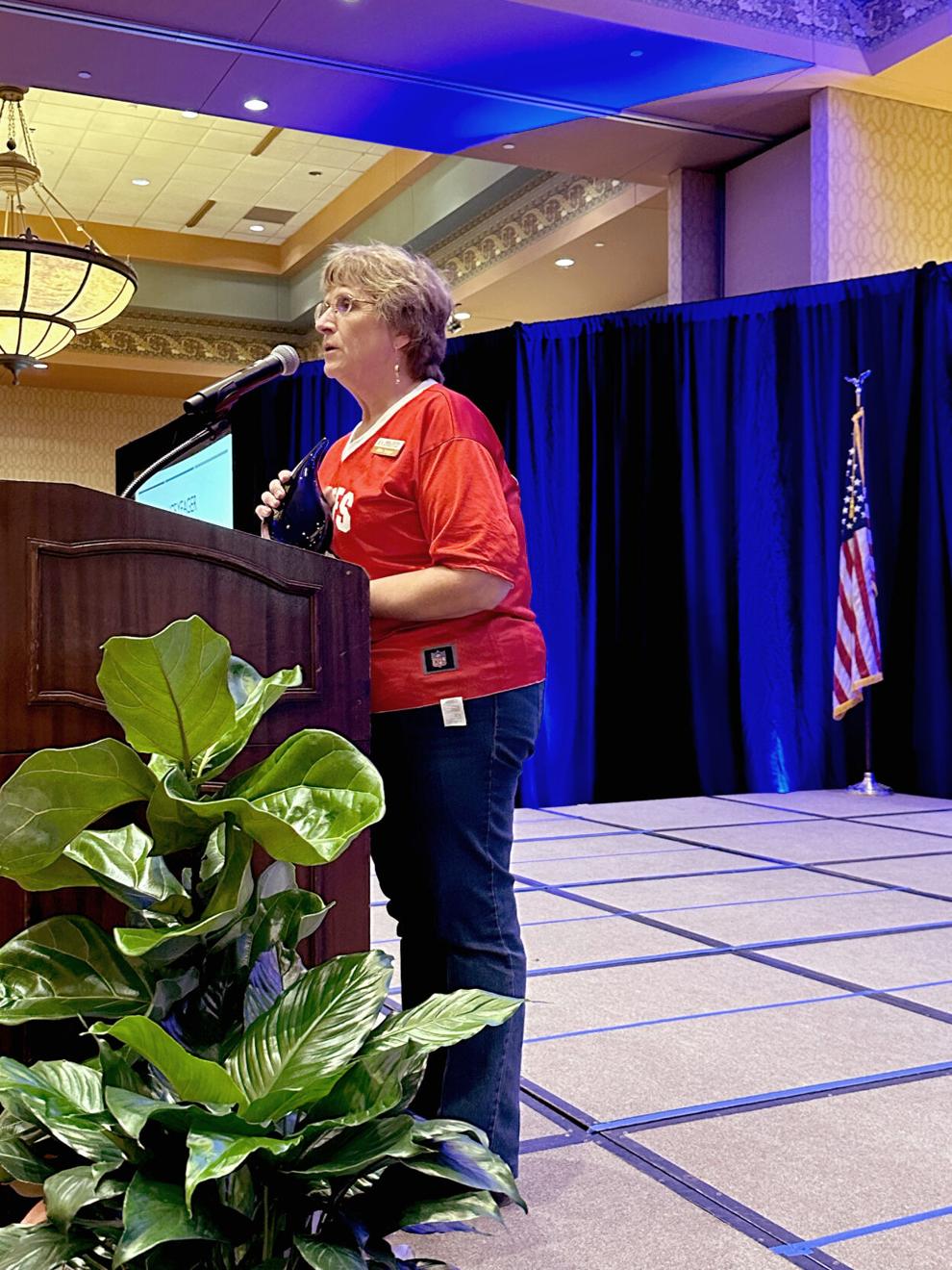 "I really appreciate this. I've told so many people as we talk about the Hollister Chamber and why they should join; I tell them just come to one luncheon. This is not just an organization," Yeager said. " I love all of you, I appreciate you and I think Hollister is one of the best things that's ever happened to me."
Hagey said Hollister is a much better place because of people like Yeager.
After Yeager's recognition, Hagey called the chamber board to the stage, recognizing Gerrie Moore, who joined the chamber and replaced Ashley Harkness who stepped down from her position. Hagey and the board recognized Harkness for her six years of service.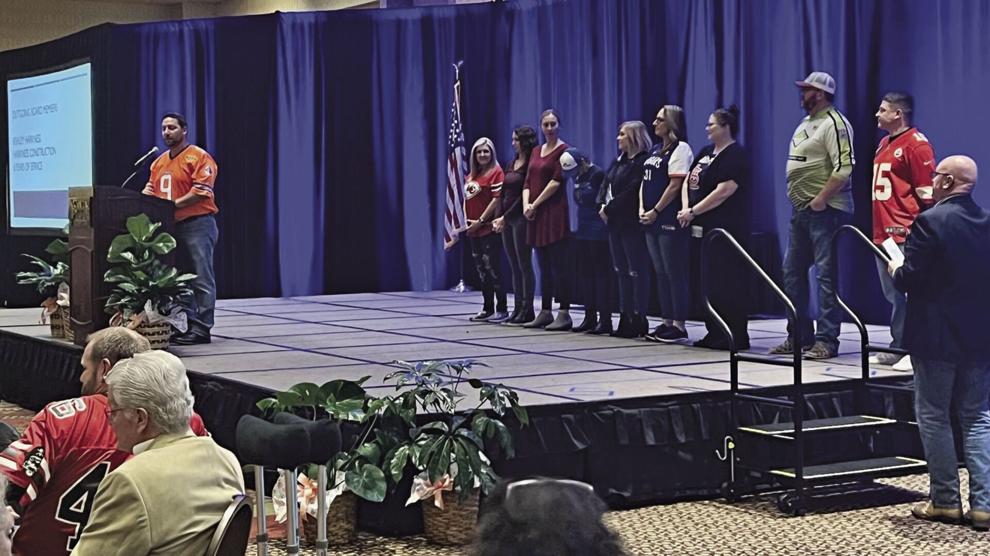 Harkness took the opportunity to show her appreciation to the chamber for her time with them.
"The Hollister chamber is incredible, what they do for the kids in the community and all of us as business owners and people that live and work here," Harkness said. "So it's just been my honor to serve with John and this incredible board. I love seeing each and every one of you all the time. I love giving you guys hugs. And if I continue to see you, I will continue to do that. So thank you for allowing me to serve you and many blessings in the future."
Nearing the end of the evening, Hagey took to the microphone once again to voice his appreciation for his time as chairman, and to introduce his replacement in the position.
"Alright, so with that, I am going to bid you adieu as your Chairman of the Board for the Hollister Area Chamber of Commerce again," Hagey said. "It has been my absolute pleasure, leading you and directing you. So if you will help me in welcoming our new Chairwoman of the Board, Mrs. Miranda Rought."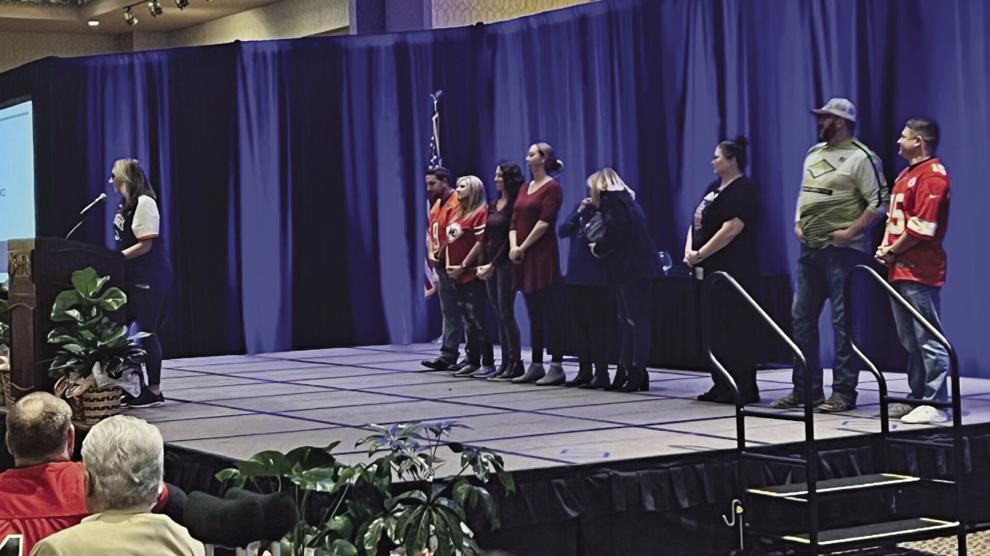 Rought then spoke about taking the role as Chairwoman and Hagey's new role at the Hollister Area Chamber of Commerce.
"Thank you, John, and thank you to this chamber. Thank you to this wonderful community. I've been so in love with this community since I first moved here over 20 years ago to go to college," Rought said. "When I was given the opportunity to be the chair for the chamber, I thought, what an honor, that would be fantastic. And I have all of this wonderful support around me. One day, one of our chamber members whose tenacity to make things happen, said, 'I don't know how we're going to do it, but I really think we should get John to be the one paid employee of the chamber.' We all laughed, right? Because that's a great idea. But how do you make it happen? And the wheels got to turning and we got to thinking, none of us have actually seen John do any insurance work," Rought continued. "So maybe there's a chance, and you don't know  if you don't ask, right? So lucky for all of us, it turns out John likes telling bad dad jokes much more than he likes selling insurance. So it is my great honor for my first formal announcement to you as your Chairman for 2023, to announce that your new Executive Director for the Hollister Chamber of Commerce is our very own Mr. John Hagey."
The news of Hagey's new role at the chamber was met by applause, followed by closing remarks, dancing and music.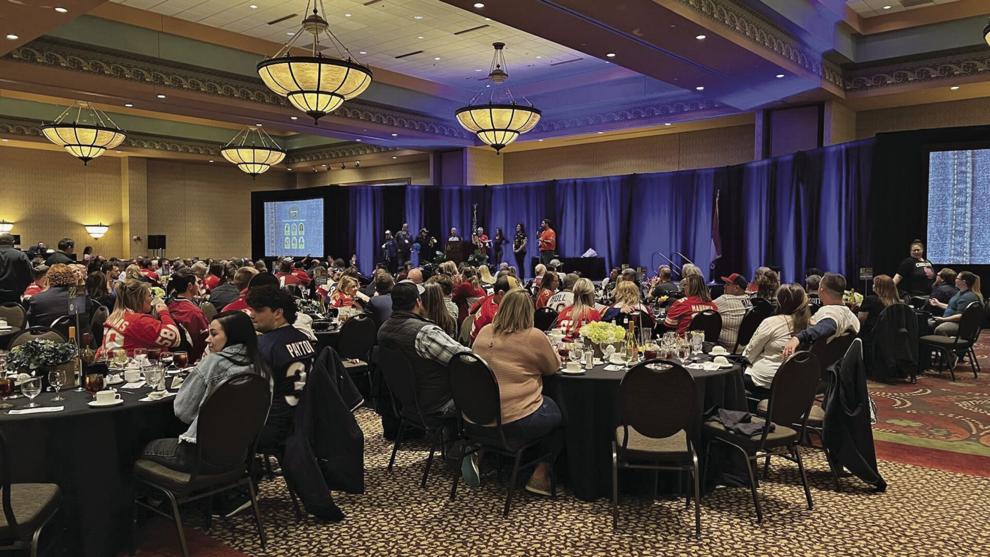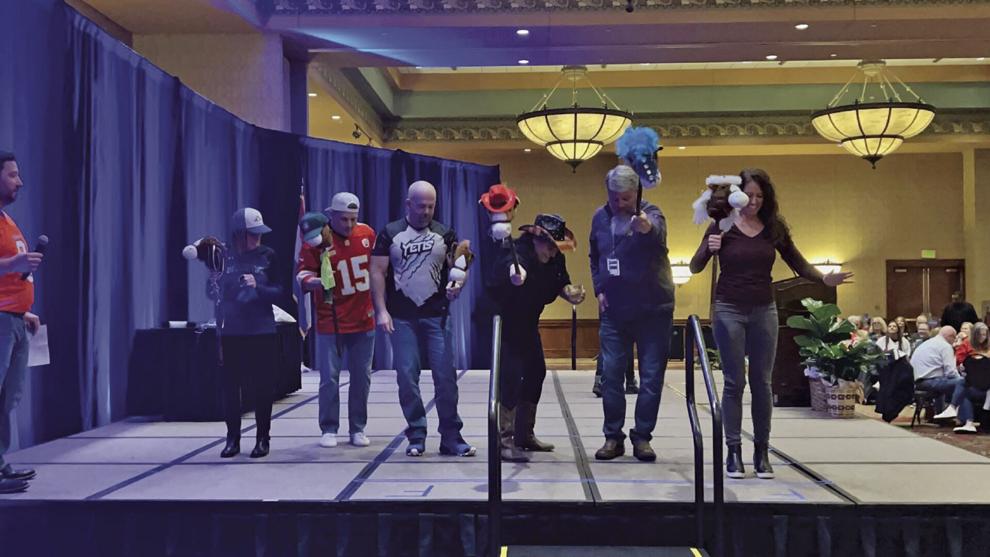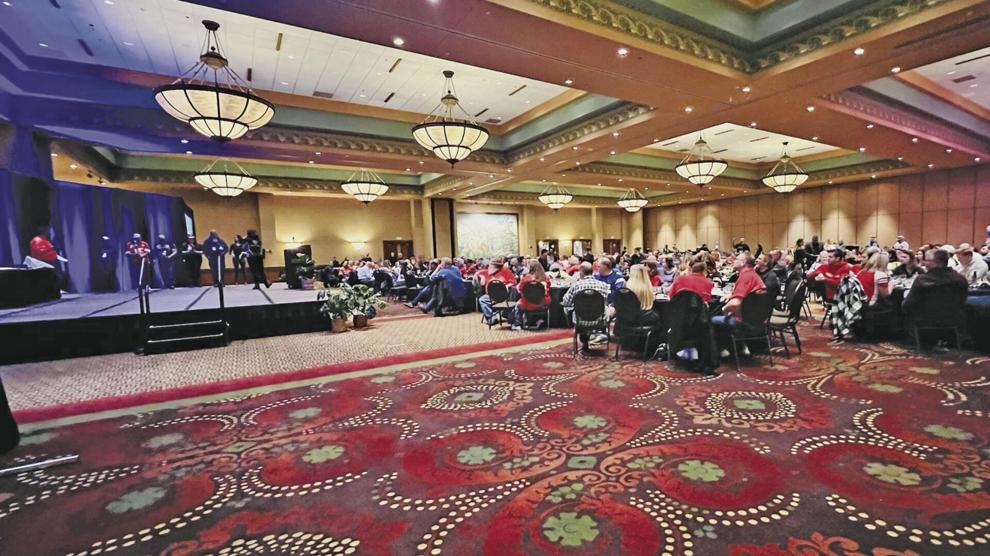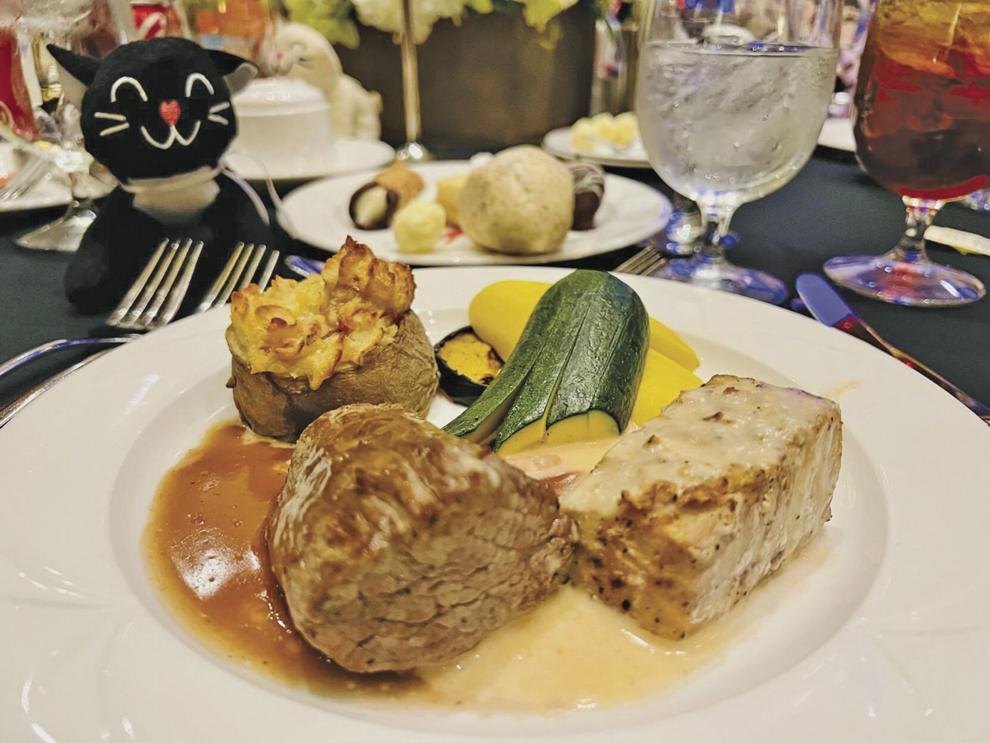 For more about the Hollister Area Chamber of Commerce visit www.hollisterchamber.net.