A charitable organization is once again organizing a benefit luncheon in Hollister to help with its vision to positively impact the people of Haiti.
Hope for a Village is holding its 12th Annual "A Taste of Haiti" benefit luncheon on Sunday, Feb. 19, at New Beginnings Fellowship in Hollister. The luncheon will begin at 1 p.m. and will offer authentic Haitian cuisine. There is no charge to attend the event, but donations are accepted. While enjoying the lunch, attendees will hear about the organization and its vision. Those interested in attending are encouraged to invite friends and family to the benefit luncheon and everyone is welcome. RSVP is requested by Feb. 13,  so organizers know how much food to prepare.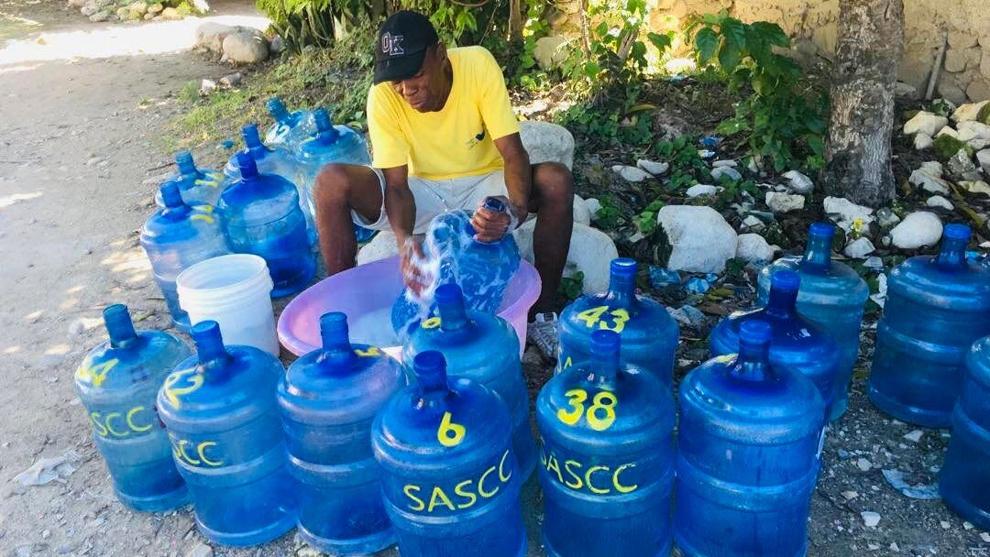 Hope for a Village, a nonprofit public charity organization, aims to restore hope as it works towards community development, sustainable projects, health education and nutrition and youth education in and around the town of Cotes-de-Fer, Haiti. According to its website, the organization strives to make a direct impact in the lives of the families it works with for Christ through team building, trust, relationships with the communities, health education, and other various needed projects.
Hope for a Village Founder and President Mystraine Onoh is a native of Cotes-de-Fer, which is a remote village in Haiti. She lived with her family until the age of 15 when she moved to the United States. Onoh, a licensed practical nurse, shared about the organization with Branson Tri-Lakes News.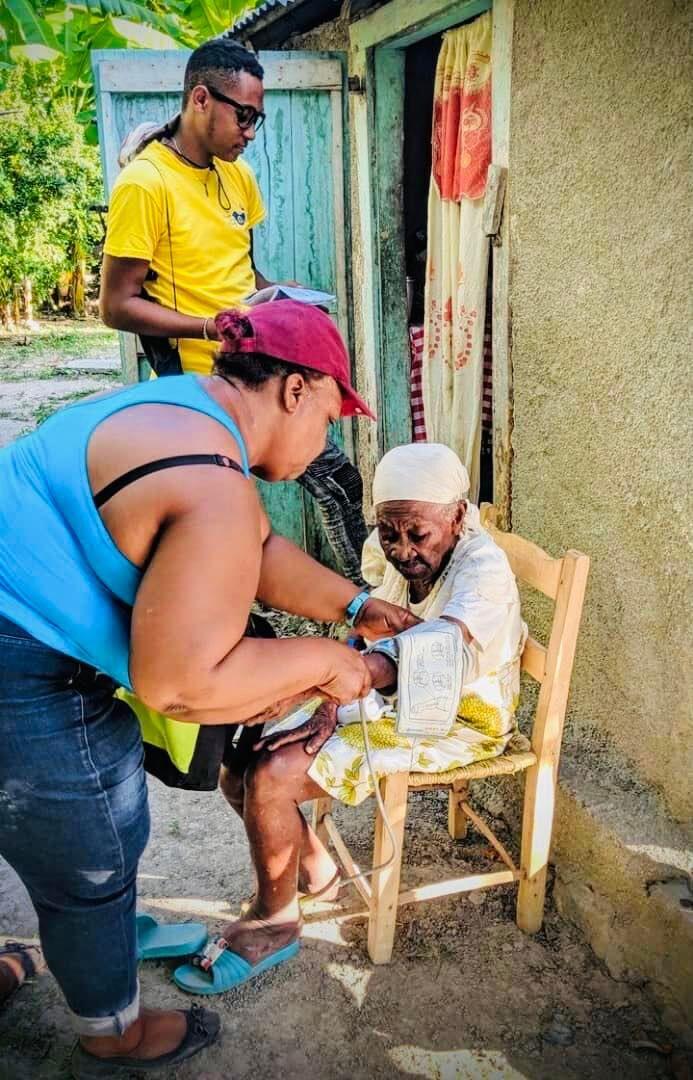 "Hope for a Village Haiti ministry was founded by a group of church members from New Beginnings Fellowship in December 2010," Onoh said. "Our mission is to help alleviate suffering within the vulnerable groups we serve; to see young people rise up to become self-sustained and invest back into the community to help put an end to extreme poverty in the Cotes-de-Fer, Haiti region. Cotes-de-Fer is a small remote village with a hilly landscape much like Branson, both with breathtaking views. Branson reminds me of my birth village, so I feel very comfortable here."
The Hope for a Village mission organized its first mission trip to Cotes-de-Fer, Haiti in August of 2010 by Onoh, Larry Summers, Mark Cantu, Jonathan Hurst, Pastor Dennis Webb (former pastor and founder of NBF) and Lisa Thompson.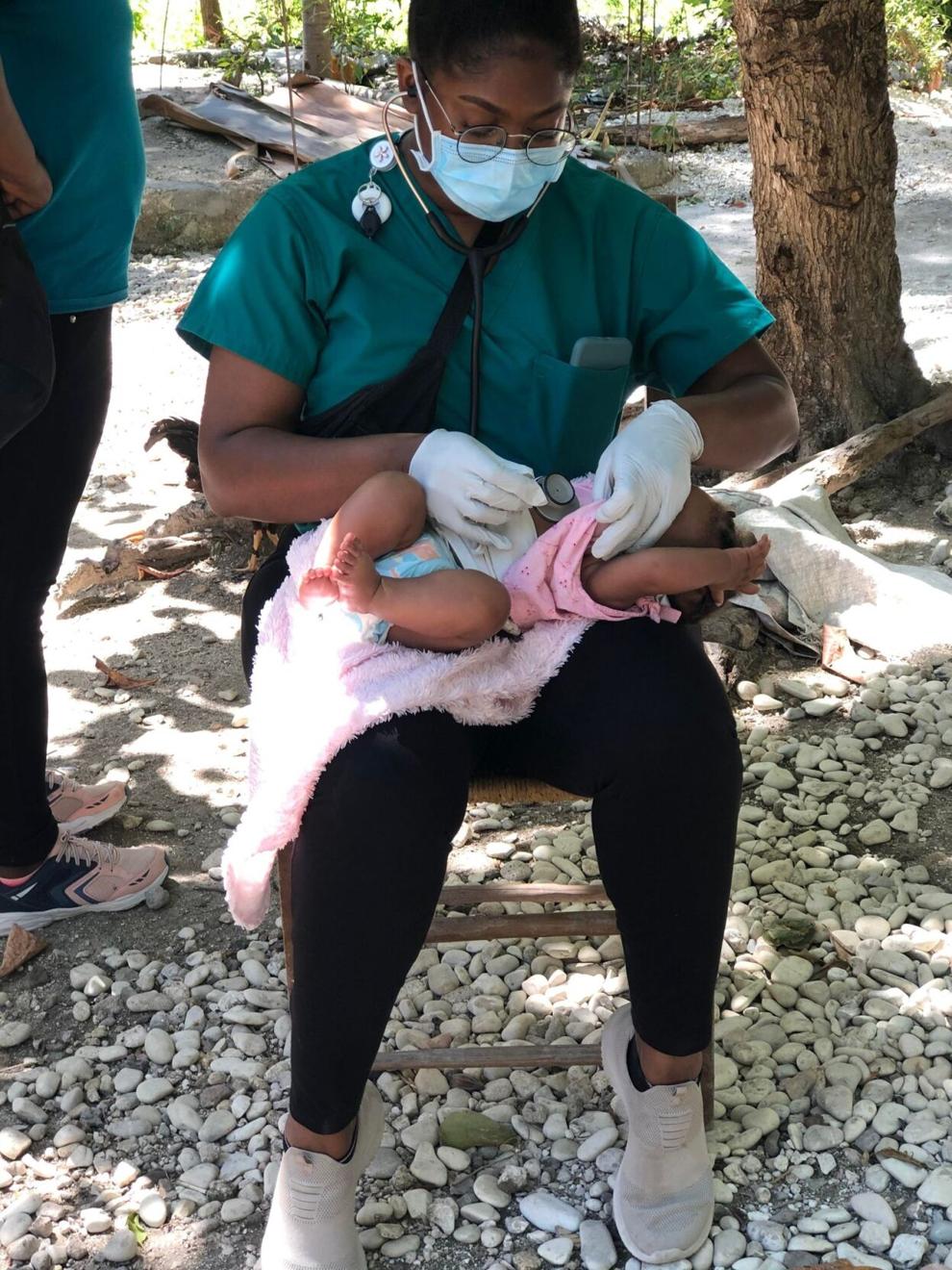 Onoh said in the beginning, the organization focused mainly on medical missions. With the region being so remote, it was difficult for some of the people to travel, as many were sick. Onoh said the closest hospital was more than three hours away by bus or five to six hours on foot, so the missions were vital to the people of Cotes-de-Fer.
Onoh said alongside the medical missions, volunteers work to provide clean and safe water to the residents.
"Currently, we provide potable water to the elderly and disabled without access to water," Onoh said. "We purchase five gallon jugs and assign one to each beneficiary in the water program. Each week, we have a team of dedicated young men and women going to their homes to pick up the gallon, take them to a central location to wash and disinfect them prior to taking them to 'Puis de Jacob', or  'Jacob's well' to be filled. Then they redistribute them to the homes so they can have clean water to drink."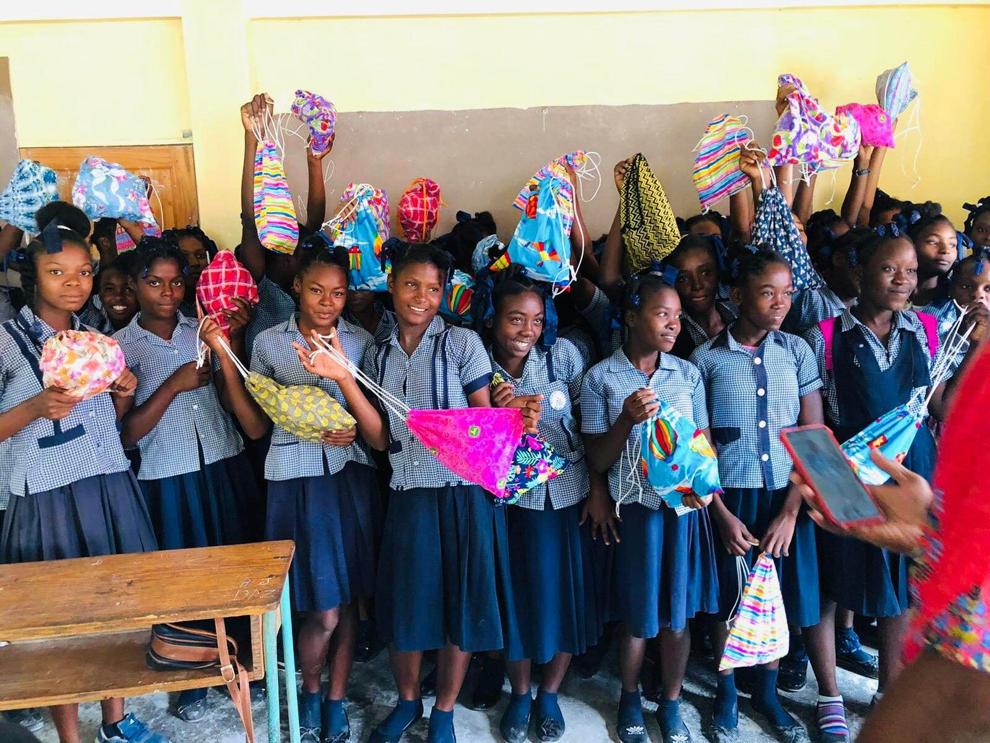 Onoh continued, "Doing this has helped in decreasing food and waterborne illnesses and mortality rate in this population. Because of our team members visiting the homes so often, they were able to observe what else was needed. Two years ago, we incorporated home health into the service. We hired a Home Health Nurse to do weekly visits with the elderly. Currently we have 80 elderly and disabled people on our services."
Onoh said Hope for a Village also has a program which provides hygiene kits for women of the area. The program is called Grandma Martha Hygiene Kits for Girls, and was created by Branson resident Martha Taylor and Onoh. Together, the two spent months during the peak of COVID, sewing masks for the Branson community and local hospitals. Together, they sewed and distributed over 3,500 masks. Sewing masks together began a discussion of the need for feminine hygiene products in Haiti. 
"After several long conversations about the feminine hygiene needs of girls in third world countries, we decided to do something about it," Onoh said. "We were so excited about this project and the difference it would make. Typically, girls in remote villages have no access to disposable feminine products. Unfortunately, if these items are available, most families are not able to afford them."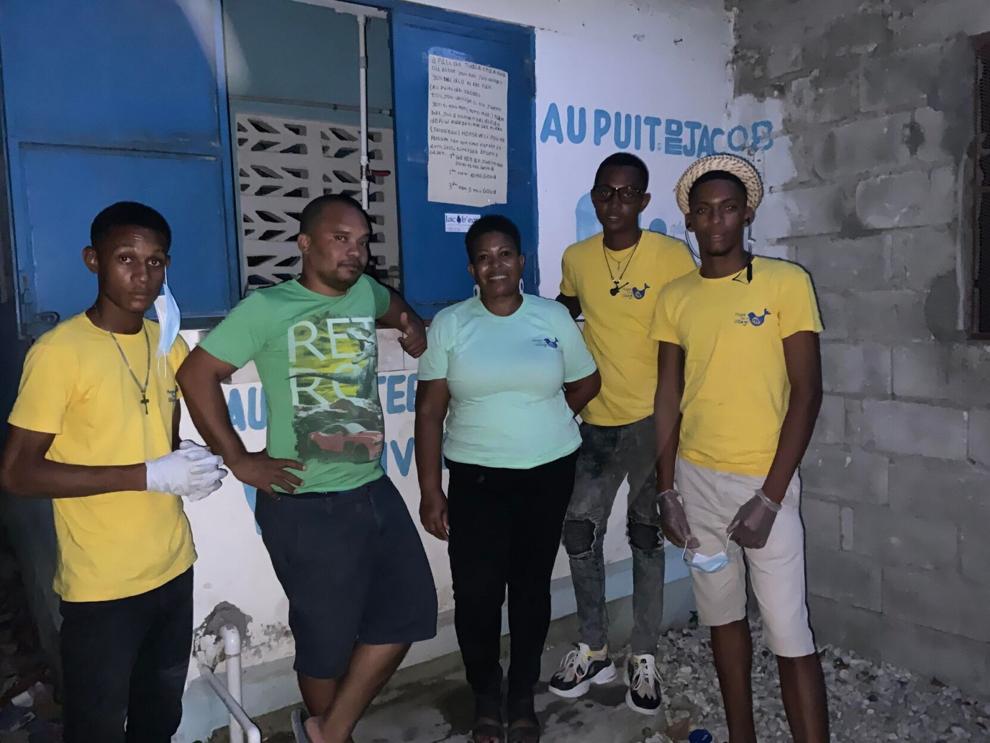 Onoh and Taylor decided to incorporate the kits as a school base program. 
"We partnered with our first school and we were set to start the program in December 2020," Onoh said. "Unfortunately, Martha became ill in October of 2020 and passed away in November that same year."
Onoh and Taylor's granddaughter Stephanie Alicia Single made the choice to carry Martha's legacy forward. 
"We will be working directly with individual schools and we aim to come alongside dedicated health educators to continue the health education program for the local schoolgirls and boys," Onoh said. "A kit will be provided at no charge to each school girl after participating in this program. Our curriculum focuses on abstinence, safety and how to care for oneself. We have a great opportunity to talk to each child about our Lord and Savior Jesus Christ. Our goal is to provide a kit to every girl before starting their first period between the ages of 8 and 18 in the village of Cotes-de-Fer, Haiti. The hope was to begin this ministry project in the village of Cotes-de-Fer and expand it one village at a time until we can reach the whole country, and eventually other nations." 
Each hygiene kit is designed to fit the needs of the women and girls, and includes six Period Proof Washable Feminine Pads, a wet bag, two pairs of undergarments, a wash cloth, an inspirational note and bible verse, toothbrush and toothpaste and a period calendar.
"God presented us with a great opportunity to help carry the great commission and make disciples while serving as hHis hands and feet by showing love and compassion to those in need," Onoh said. "Deep down as Christians walking with Christ, we know when hHe calls on us. I received my calling when I was seven years old. During that time span, God has been molding me and preparing me. After the 7.0 Haiti earthquake in 2010 that took the life of 330,000 souls, I clearly heard God's voice and I answered; If not me, who? If not now, when?"
Onoh said there is also a need for food. 
"Malnutrition is rampant in that population and it's because of no access to food," Onoh said. "We would love to have support to start a feeding program if any business or entity would like to sponsor a feeding program and we can carry it through for them."
Onoh said those who are unable to attend in person but would like to make a secure, tax deductible donation can visit www.hopeforavillage.org or send a check to:
Hope for a Village
New Beginnings Fellowship Church
PO Box 534
Hollister, MO 65673
Full event information can be found on Hope for a Village's Facebook page.