Branson Mayor Larry Milton made a surprise statement at the end of the Tuesday, March 14 Board of Aldermen meeting, calling for a study session related to moving the public comment time to after the business portion of the twice-monthly board meetings.
I agree…it's time for the city of Branson to change their city code related to the rundown of the city's bi-weekly business meetings of the Board of Aldermen to move the public comment time.
This segment of the meeting has been co-opted and corrupted by a handful of individuals who are using this time to promote their own personal agendas instead of using it to talk to city leaders about issues which can actually be solved through action of the Board of Aldermen.
The Board of Aldermen meetings are not open public sessions where commenters can talk about any issue that comes to their mind. We addressed this in a previous editorial where we called on Branson Mayor Larry Milton to crack down on people who were not using public comment time to talk about issues of impact to, or could be repaired by, the city government of Branson. ("It's time for Mayor Milton to enforce public comment rules", Oct. 15, 2022) 
There is ample legal precedent from courts both liberally and conservatively leaning stating meetings like the Board of Aldermen is a business meeting and can restrict topics for public comment time to issues related to the city business without it violating any First Amendment rights.
The city's code of ordinances says in Section 2-70, subsection c: "The purpose of the public comment is to accommodate members of the public who have comments regarding city business that the board has jurisdiction or authority to take action on."
The subsection also says "each speaker must present comments regarding city business only and shall have a total of five minutes within which to make their comments."
Regarding city business.
City business only.
City business is the reason for the meeting.
Allowing individuals to take up sometimes over a hour of the Board's time on frivolous issues before any actual city business takes place not only is a disservice to the aldermen who are volunteering to be on the board, but also city staff who are required to attend the meetings, hourly city staff who are assigned to attend individual meetings (such as police officers,) and citizens who have come to the meeting with actual concerns about the operations of the city and want to address items scheduled in the business part of the meeting.
It's disrespectful to the taxpayers of the city, because hourly staff, contract lawyers and the police officers assigned to the meeting are being paid to be there. You may think it's only an hour of extra time, but over the course of a year that's thousands of dollars which did not have to be spent because outside of the officers, the remaining hourly city staff could leave the meeting before the end of the meeting. (Salaried department heads would stay for alderman questions not related to the reason for specific hourly employees to be in attendance.) 
It's disrespectful to local developers and business owners who bring lawyers or engineers with them to present items to the items. Those lawyers and other specialists won't be there out of the goodness of their heart. You're asking developers to spend $100 or more for an hour of having this lawyer or expert sitting there listening to something which has nothing to do with the operation of the city of Branson.
The aldermen themselves also get delayed into later hours and longer meetings when the time arrives for them to go into private session to deal with items like real estate or personnel. Regardless of what you think of the amount of private sessions held by the board, I believe all of us would want the aldermen to be at their best and as focused as possible on the issues at hand.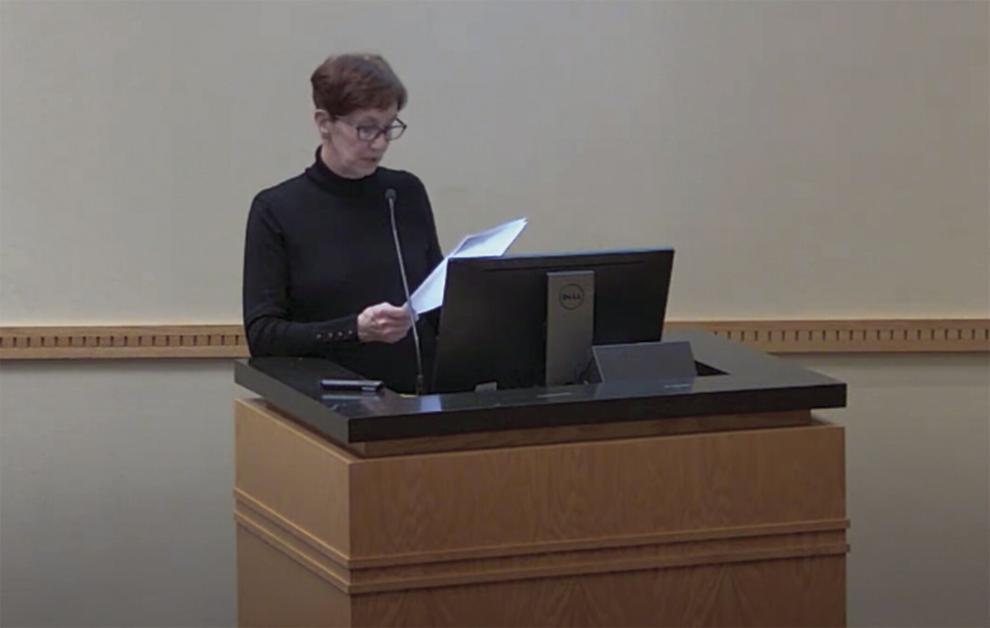 Think about a time you've had to sit in a class or meeting for three or four hours and then immediately be taken into another session with only a few minutes to catch your breath.  Most of the time you don't enter that second session at your best, you're likely wanting to get it over as quickly as possible, and could be tempted to rush through items just to get them done.
Aldermen, believe it or not, are actual human beings who would share those same feelings with you. When they get elected someone doesn't put a microchip in their heads which shuts off their human feelings when they go into a meeting. None of them want to be at city hall until midnight or 1 a.m. because they have jobs the next morning, they have family members who might be waiting, or they simply are tired and want to end their day. The likelihood of decisions being made in less than optimal conditions grows the longer the sessions go on.
Now, you might say those closed sessions would still be delayed if public comment was moved to after the city's business. It's possible, but other communities who have moved their public comment time to the end of the meetings find more of the people who are using that time to use the city's platform to push their personal agenda stop showing up because they don't have the audience they would earlier in the meeting and they can't be as disruptive to the city's business.
It's a tough issue for the mayor and aldermen to address because they are immediately accused by many who are abusing the system of attempting to silence the public, turning their back on promises of transparency, or intentionally ignoring the will of the people.
Those accusations would all be lies, of course, and as I previously stated, there is court precedent to support limiting public comment to actual city business. 
So because of the area residents who abuse the public comment time of the Board of Alderman's meetings, it's time to take action to get the focus of the city's business meetings back on the city's business. Move the public comment until after the city's consent agenda, and old and new business.