The Bradleyville School District hosted a unique sporting event to benefit a new daycare center. 
On Tuesday, March 14, at 7 p.m. the staff, alumni, Board of Education members and community residents of Bradleyville saddled up and hit the court for Dairyland Donkey Basketball. The school hosted two games; the first saw school staff facing off against school alumni and the second game featured board members versus members of the community.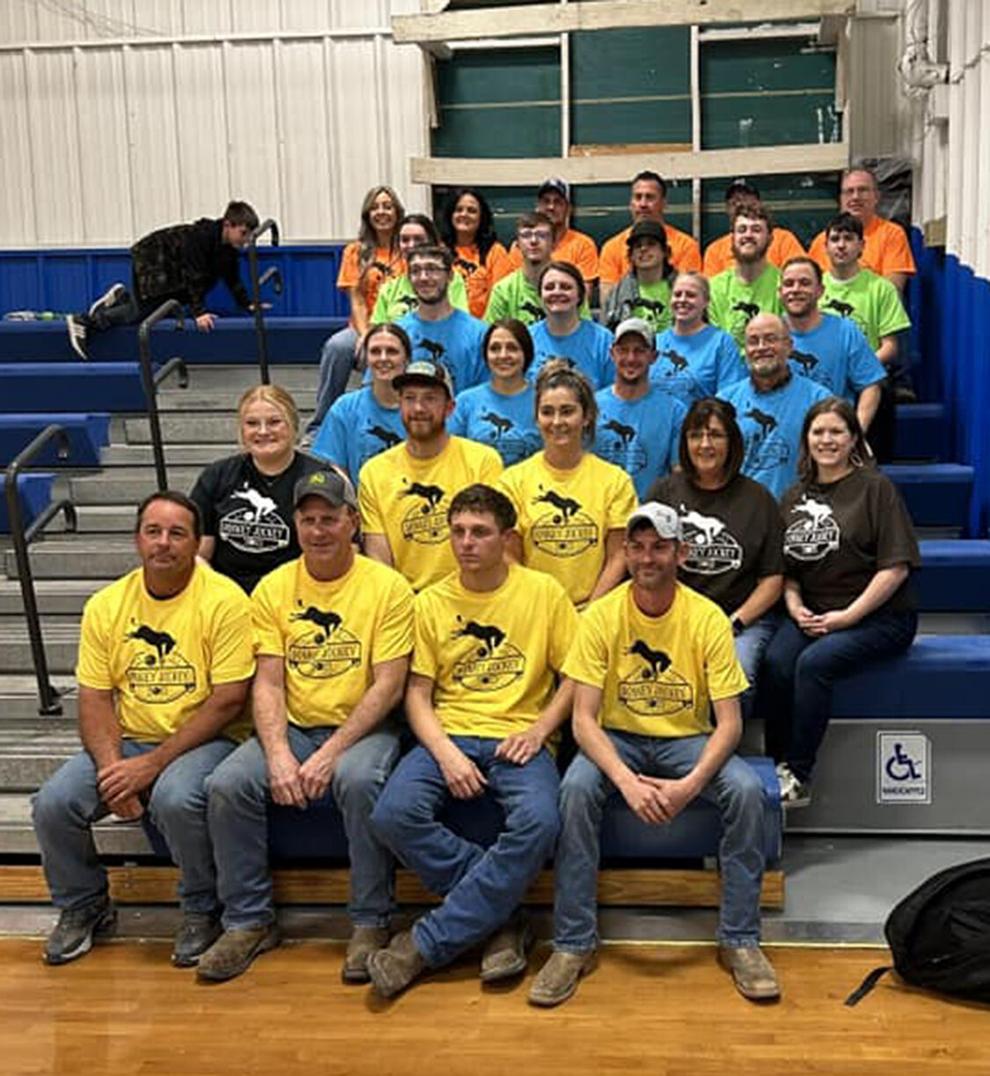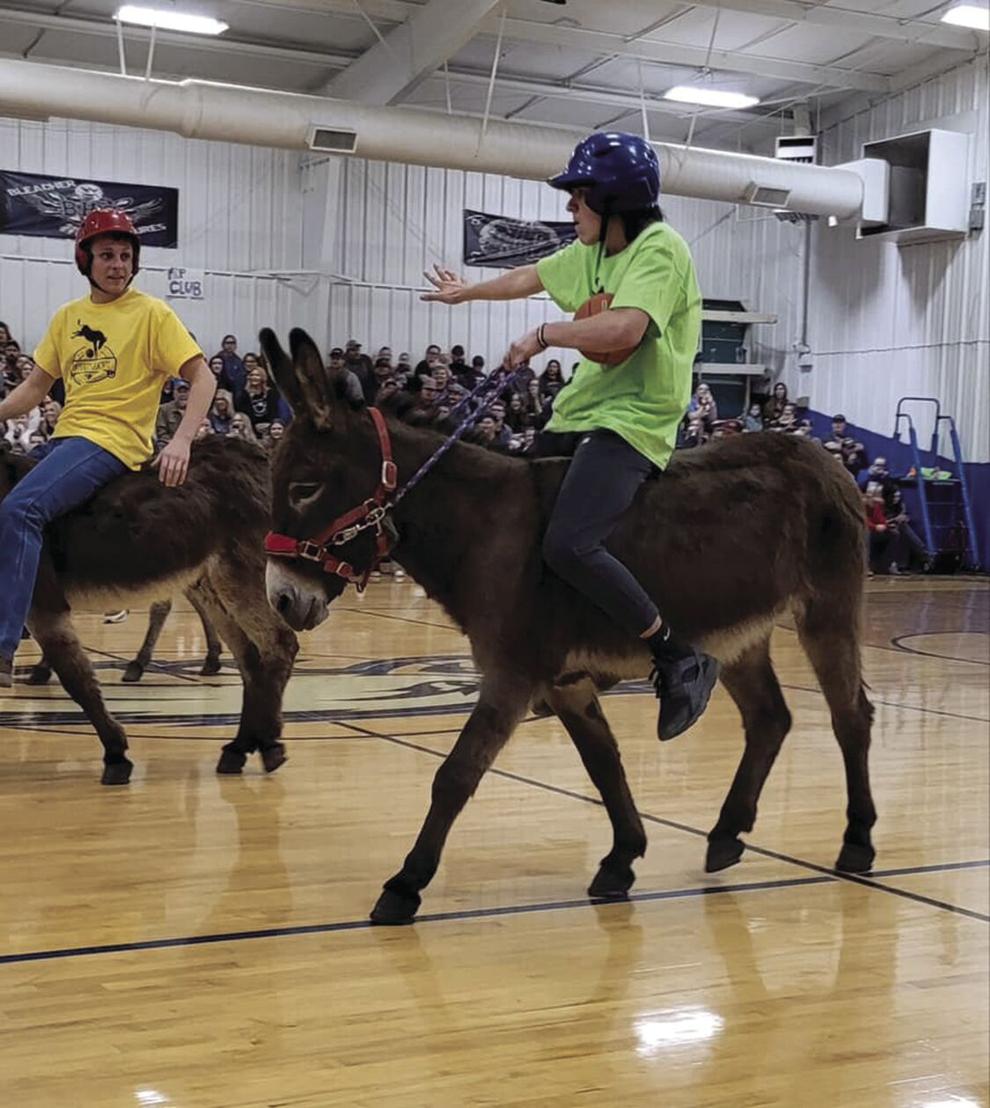 Before game time the school also hosted a spaghetti dinner. 
The event raised more than $3,000 to go toward the daycare facility. 
"A huge shout out and sincere appreciation to our staff, board members, alumni and community for making our Donkey Basketball fundraiser a success," states a Facebook post on the school's page. "We had so much fun and raised $3,500 for our new daycare facility. Thank you all!!"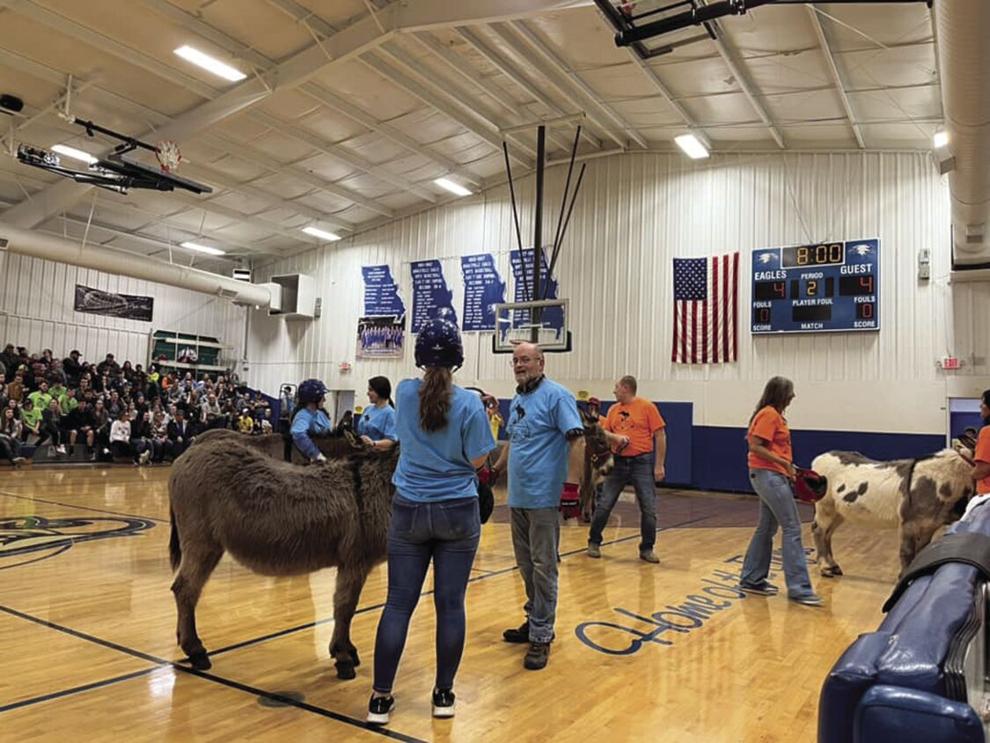 For more information visit the school's website at bradleyviller1.com.