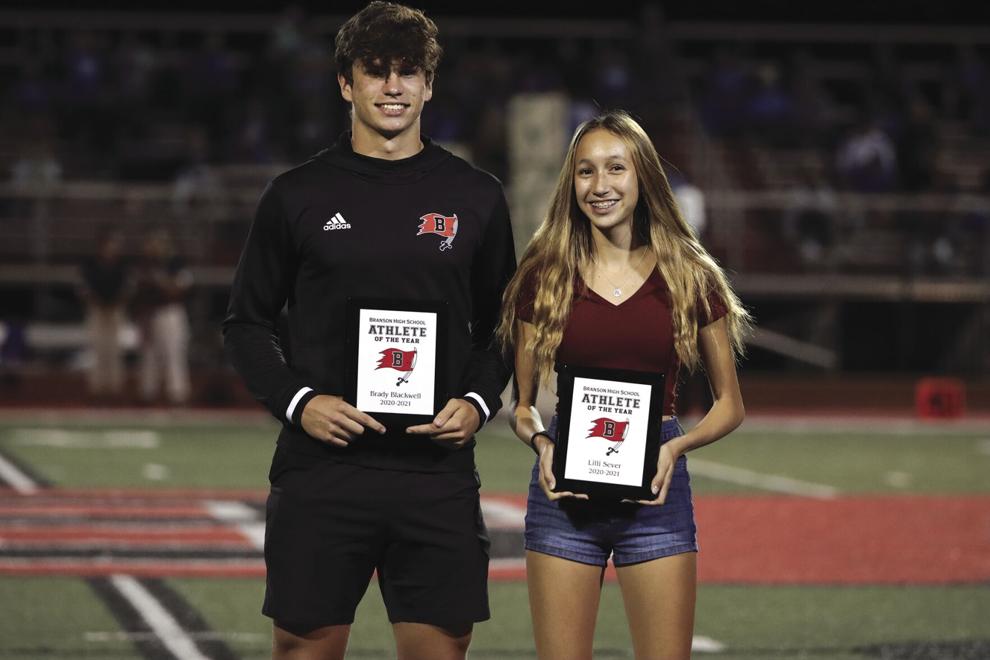 The Branson Pirates announced Brady Blackwell and Lilli Sever as the 2020- 21 Branson Athletes of the Year.
Blackwell was a three-sport athlete in football, basketball, and track and field for the Pirates. He was an all state performer in football and is currently playing football for Quincy University.
Sever was selected as our female athlete of the year and is also a three-sport athlete for the Pirates. Sever competes in cross-country, basketball, and track and field. Sever is a sophomore at Branson High.
Both were presented with plaques by activities director David Large at the Branson football game against Carthage on Friday, Sept. 24.