Now the dust has settled on a record breaking season by the Reeds Spring Wolves Football program, several players of the State Second Place team are reflecting on their season, their high school career and their future.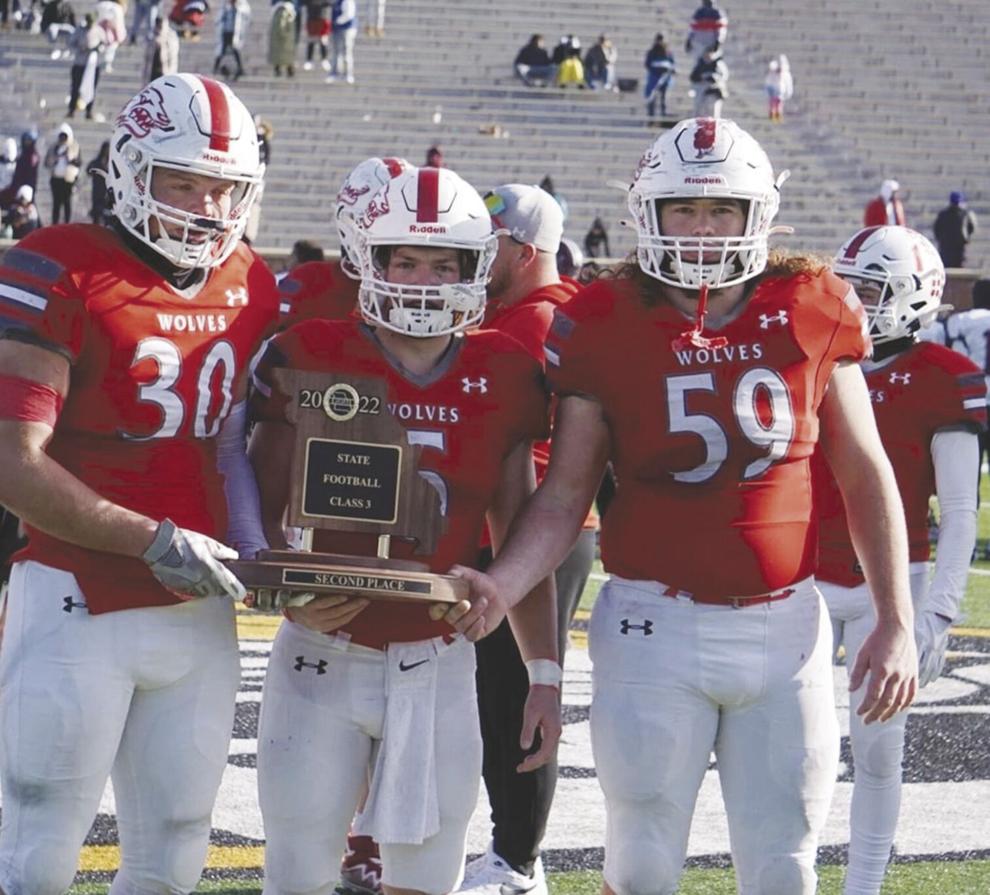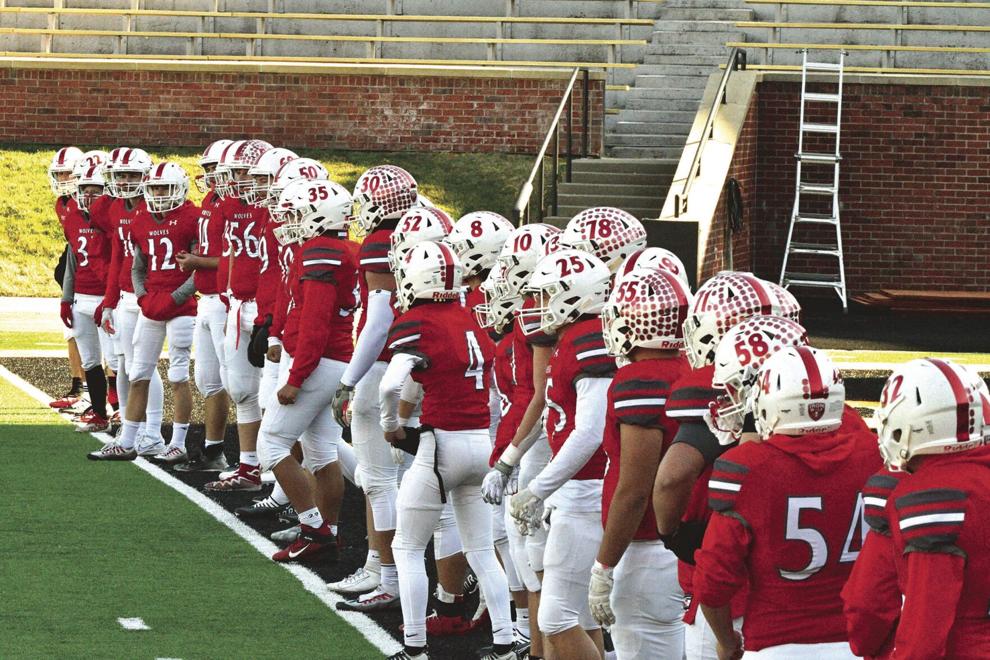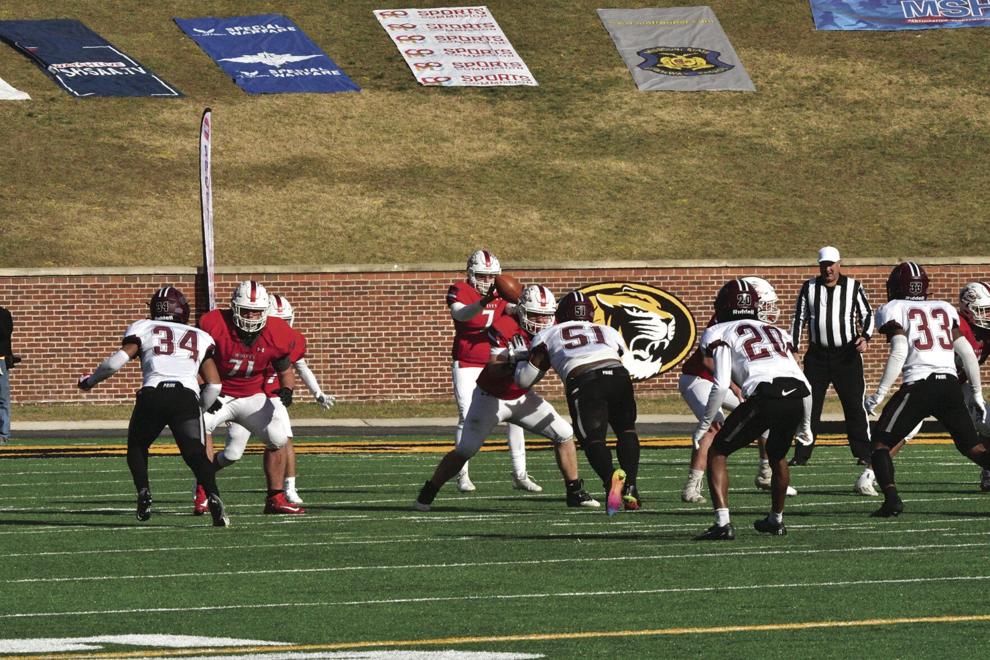 Several seniors from the team spoke about what it meant to them to be a part of Wolves football and what they will take away from not only this season but their high school career.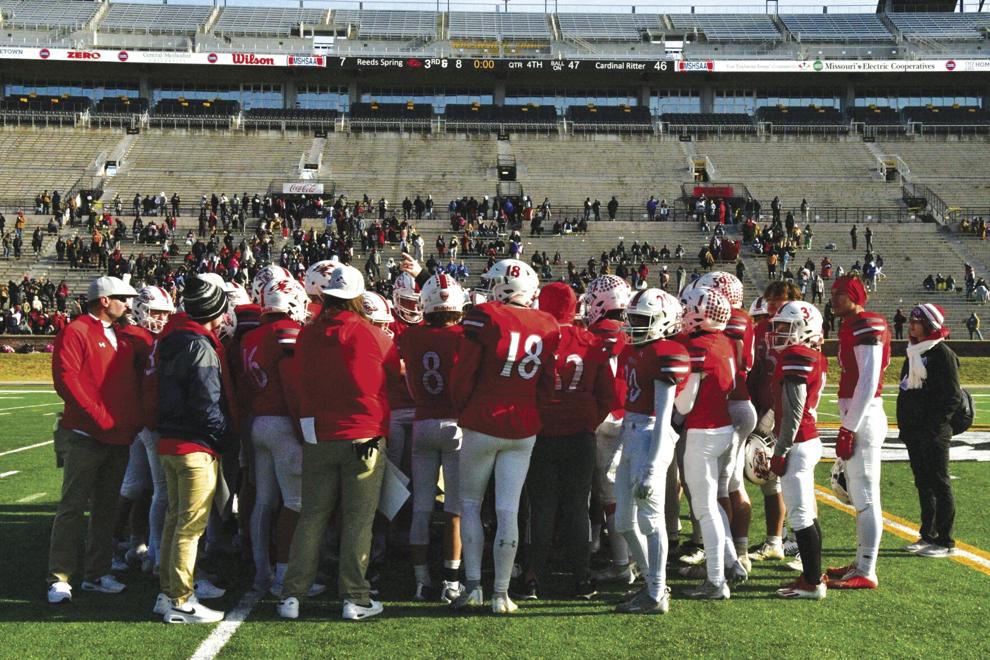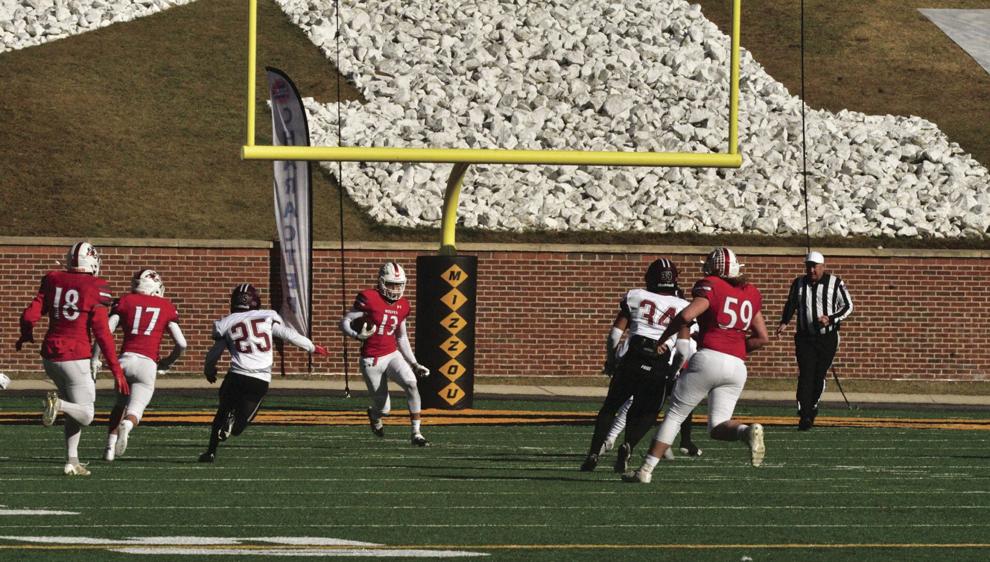 Linebacker No. 5 Adam Lewis told Branson Tri-Lakes News he will always remember this season, not just for the success, but because of his team. 
"It feels amazing to have made the state championship game. To look back at where our program was two years ago, I would have never imagined playing for a state championship. It just goes to show that hard work and dedication can take you a long way," Lewis said. "I think that the biggest take away from this season will be the memories. I will remember this season for the rest of my life. Not just because of the success we had, but because I got to do it with the same group of boys I've been playing with since kindergarten."
Lewis talked about fully committing to achieve your goals. 
"I learned that if you want to find success and happiness, you have to fully commit to what you are doing. The level of commitment it took from our team to make a transition from a team with a losing record to a team that won our conference, our district, and played for a state championship was extremely high," Lewis said. "A lot of sacrifices had to be made from individuals, and everyone was willing to do so. That is what made our team special, and I know that this lesson will translate to my life after high school in a big way. You have to fully buy into what you are doing, and understand that it is going to be a process. You don't become successful overnight."
Support from not just the community, but his family and friends meant the world to Lewis. 
"I would like to thank my family and friends for showing me endless support over the past four years," Lewis said. "I would also like to thank our coaches for pushing us everyday to become the best version of ourselves we could be. Lastly I would like to say that playing football has shaped me into the person I am today. I would not be the same individual without going through all the trials and tribulations football has brought upon me."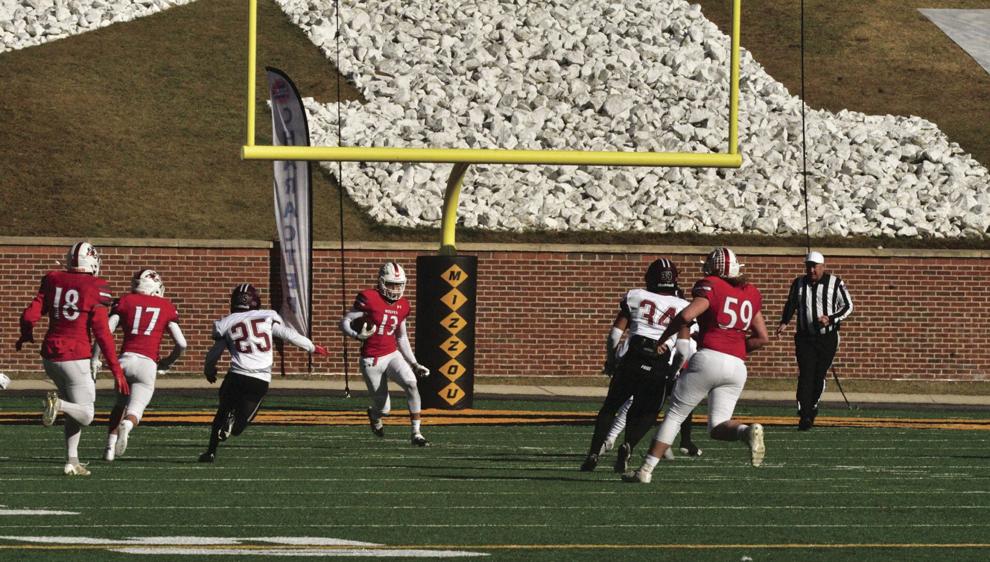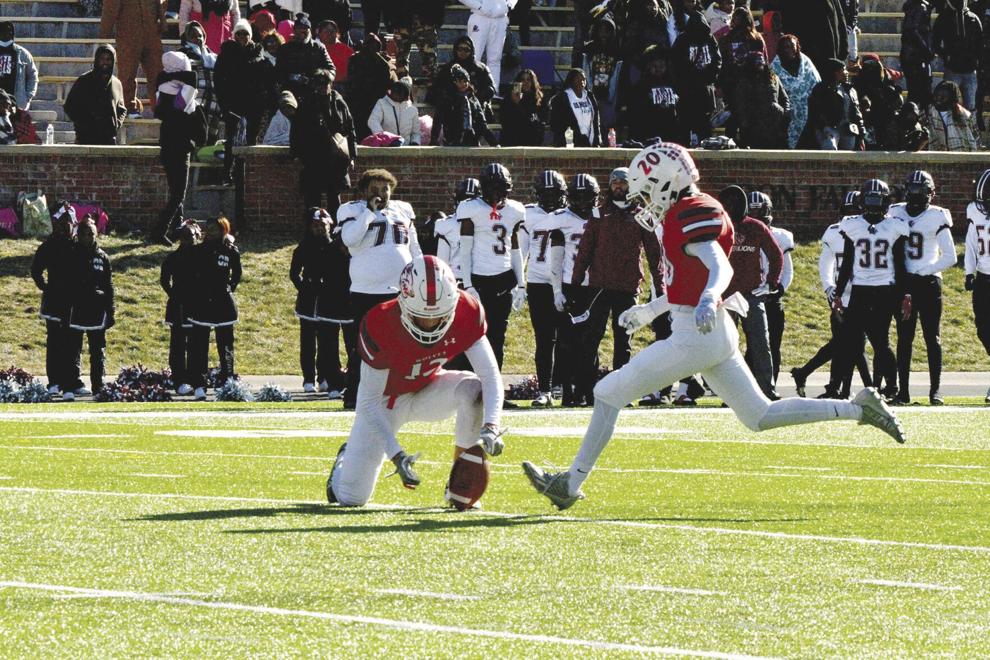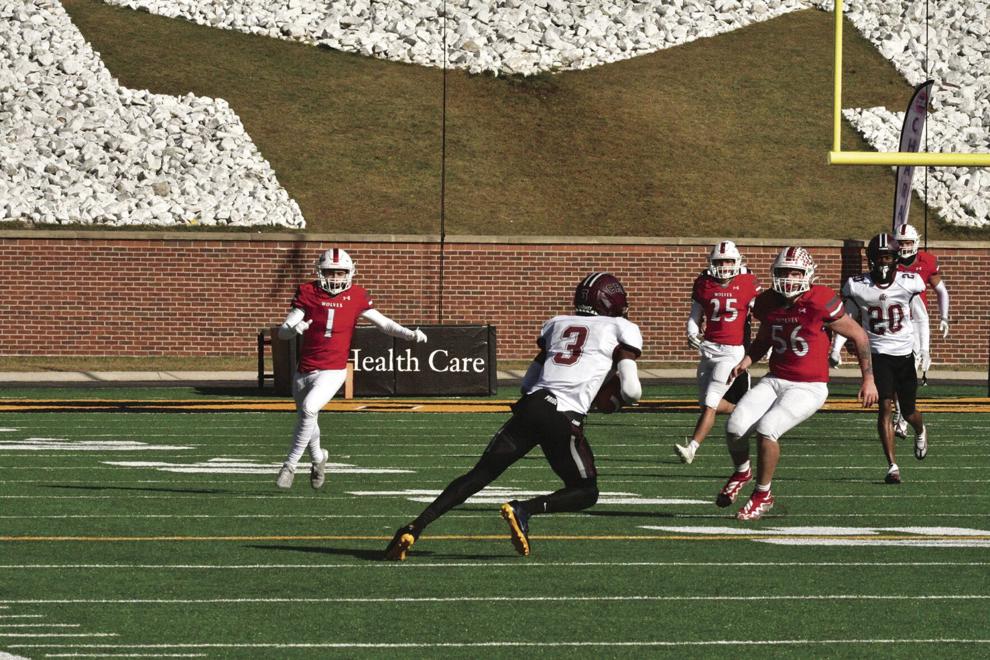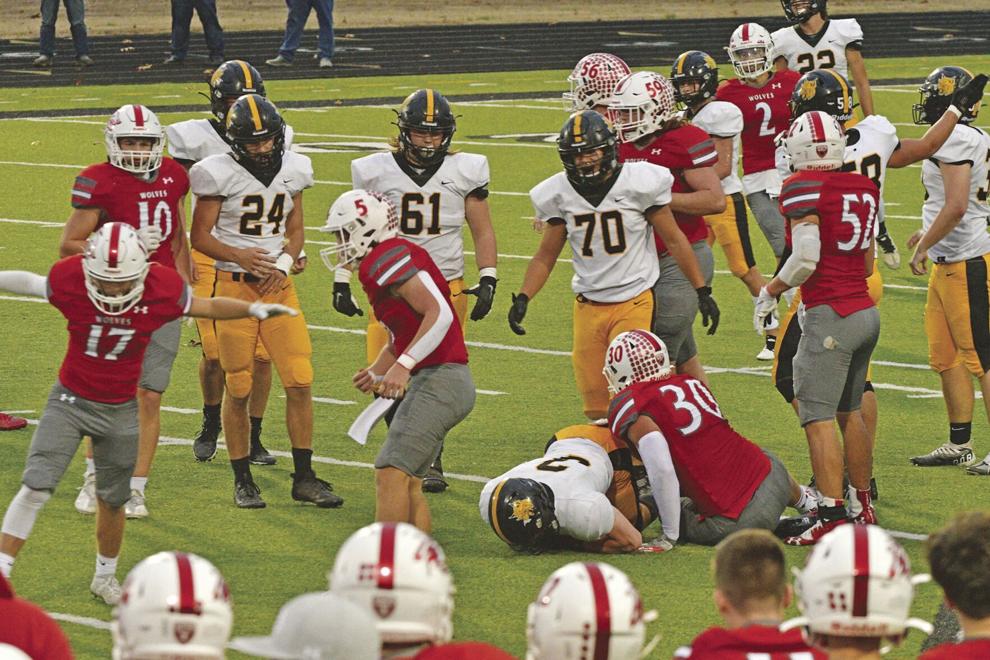 Tight end and defensive lineman No. 30 Caden Wiest said he finished his senior season achieving a dream. 
"The fact that the greatest season this school has ever experienced happened during my final season makes it extremely special. It makes you look back and think on all of the work and sacrifices put towards our football careers," Wiest said. "We dreamed of making it to a state championship, but the fact that we made that a reality is a feeling and experience none of us will ever forget. Something that will stick with me forever are the memories we made and created as a team. The memories made in the locker room, hotel rooms, and bus rides are moments that will always be some of the best memories to me. I couldn't have asked to play with a better group of people. All of us had the same goals and ambitions and we managed to create amazing experiences along the way."
Wiest said football has taught him perseverance.
"The biggest lesson I learned from this season has to be the lesson of never quitting. This team has gone through a few rough patches in recent years but the players who have been involved in those rough years didn't let the past keep us down," Wiest said. "We made the decision to keep fighting and improving and it paid off in ways we never imagined. This season showed us that there is always a way to fight back and go against the odds. If we would've given up, we wouldn't be able to experience the memories and opportunities that were presented to us."
Wiest said his teammates made this season what it was. 
"I would like to thank my parents and my brother for giving me the confidence to believe in myself. I would like to thank my friends for always being there for me and fighting alongside me during games. I would like to thank my coaches for helping me become the football player I am today and for helping me become the person I am today," Wiest said. "Lastly, I would like to shout out our team for being one of the most talented and toughest teams in the state. I truly don't believe this would've been the season it was without the group we had."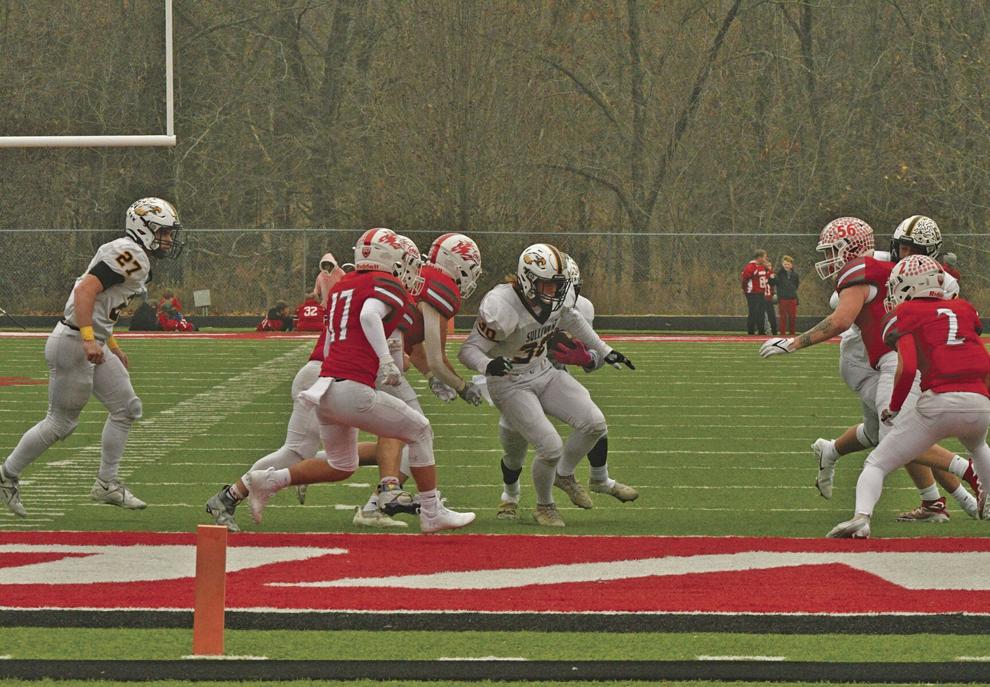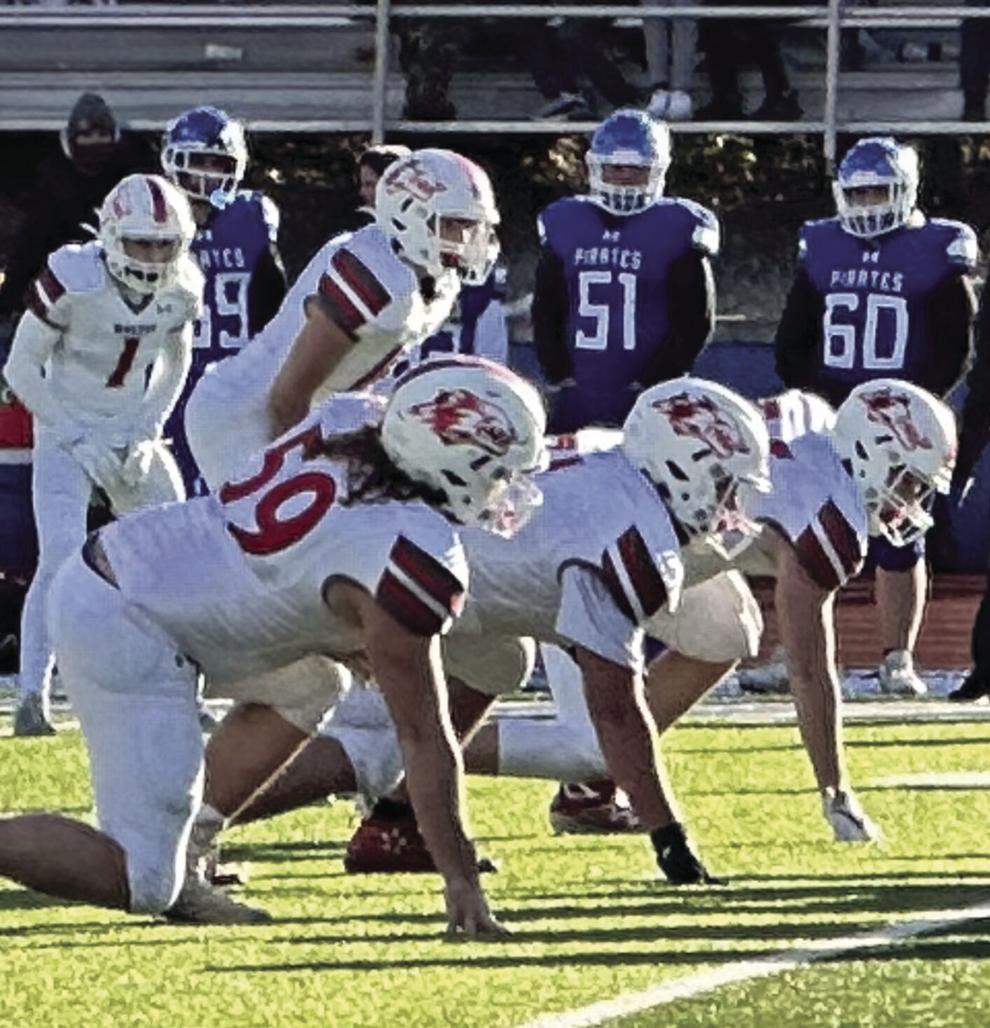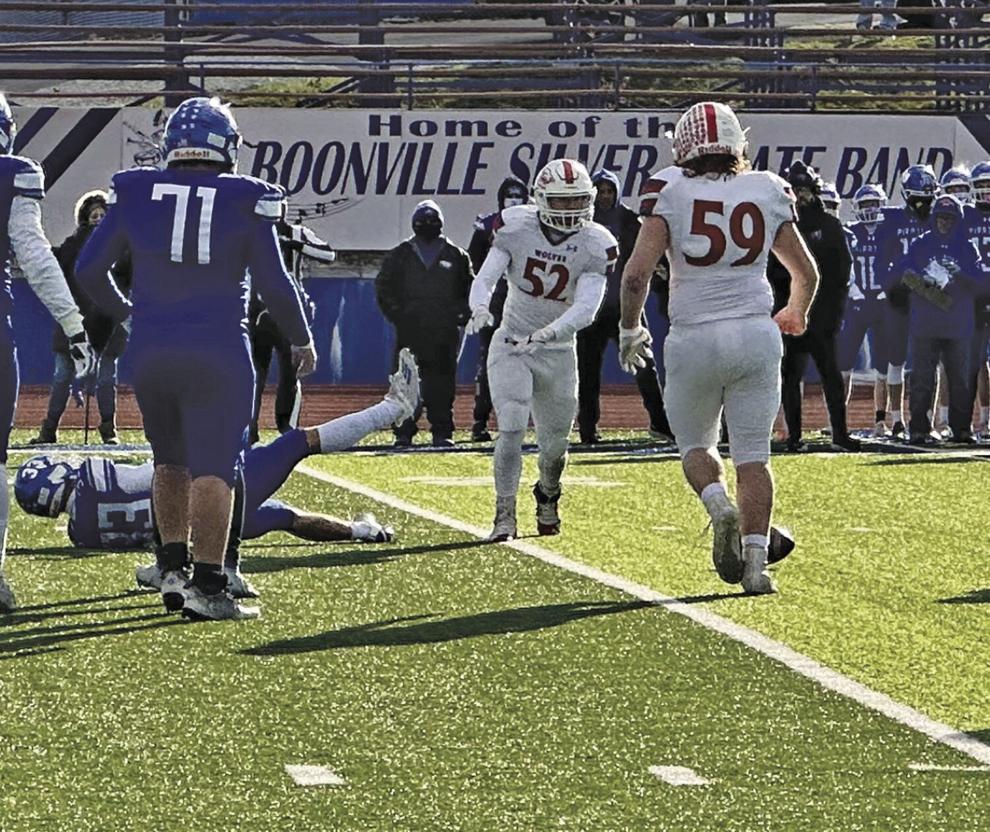 Center and Defensive Tackle No. 59 Eben Crain described his senior year as hard work that paid off. 
"It feels awesome to have been able to be a part of something so special," Crain said. "Going forward, for the rest of my life, I know that if you really want something, it is going to take a whole lot of hard work and you may have to make sacrifices to reach your goals. I also know from this year that hard work and dedication are worth it."
Crain said football has taught him to grab a hold of the chances life gives you and to go for them. 
"I learned that the older you get, the more you realize how quickly life can pass you by, and you have to make the most out of every single opportunity," Crain said. "I want to thank all of my coaches for all of their time they gave to the team. I want to thank my family and friends, and the Reeds Spring community for all of the support they gave us, especially this season."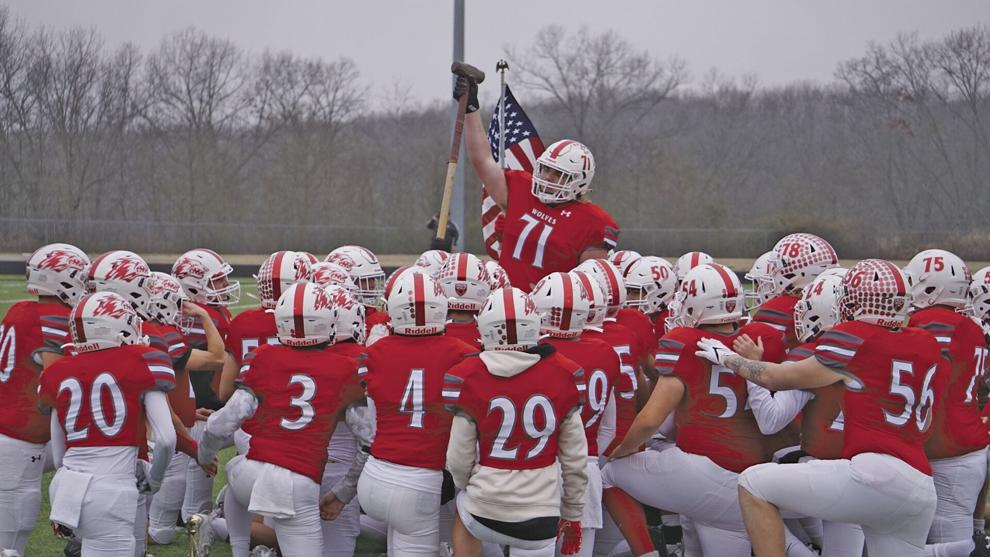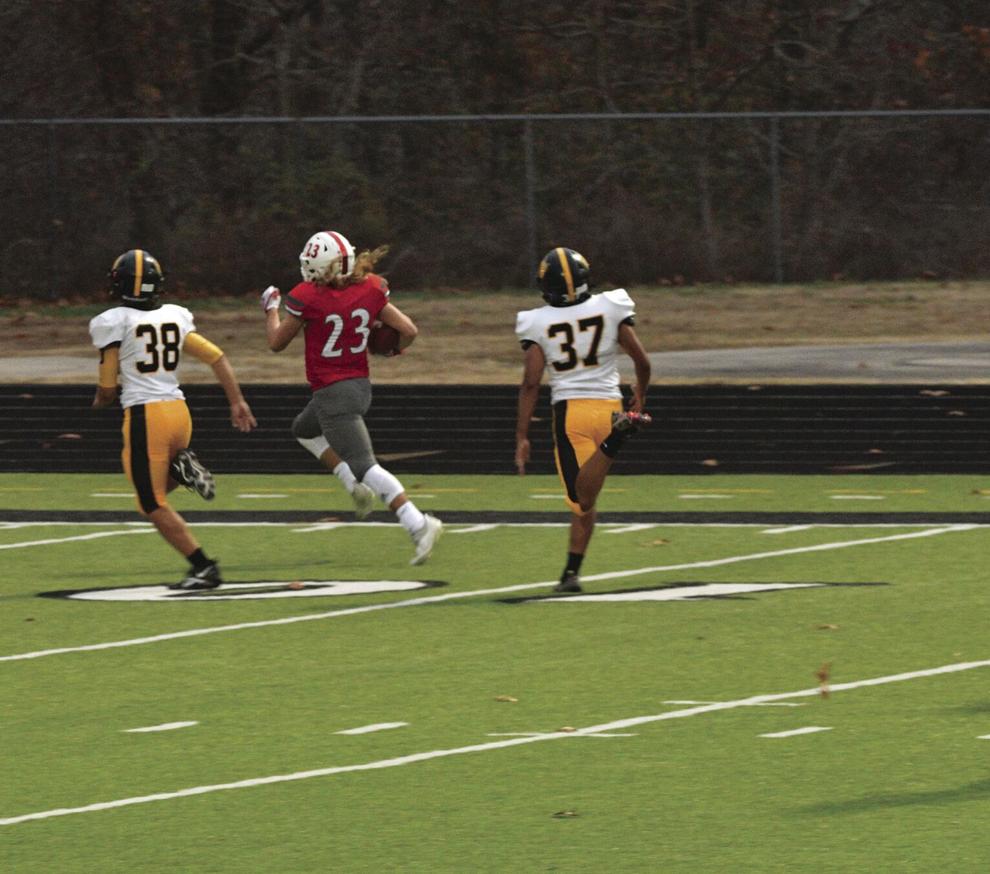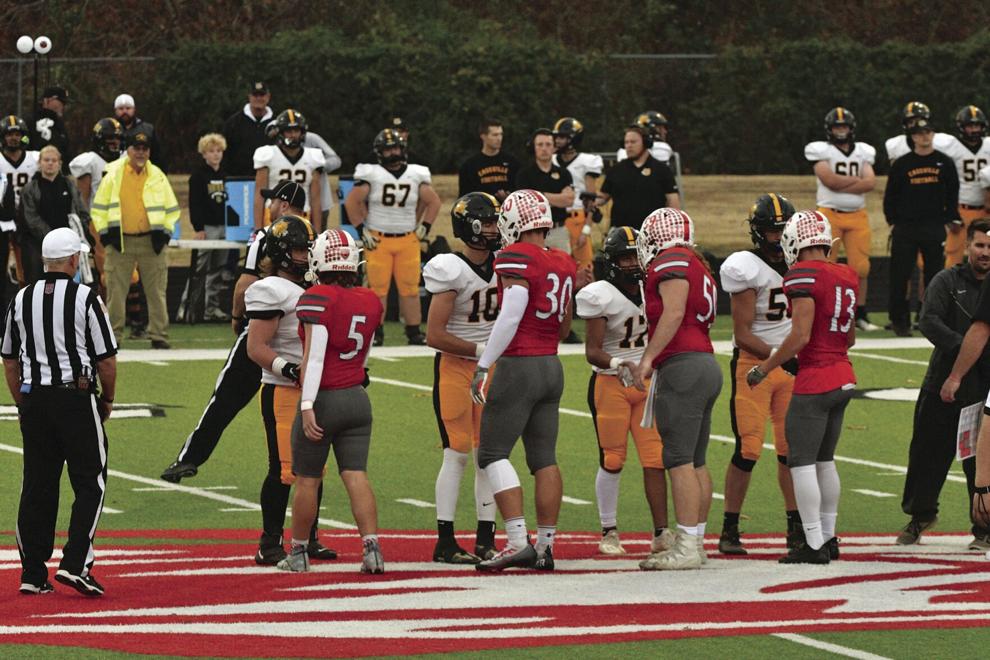 Running Back No. 23 Preston Blubaugh said making history with this group was a highlight of his year. 
"It felt great to make it to the state finals my senior year," Blubaugh said. "To make history with guys that I've played with since the 3rd grade is something that every high school football player dreams of and for it to come to a reality is really something special."
The team was not just a group of players with a common goal but a brotherhood, according to Blubaugh. 
"Playing my final seasons of high school football and possibly my last season of my life is really a surreal experience," Blubaugh said. "Due to the effort and hard work of all my teammates we created what I believe is a true brotherhood. This is something that lots of teams say they have, but I believe we were truly able to create one in this historic season.
"The biggest lesson I learned from playing high school football is just how important the guys around you are. During the four years I played football at Reeds Spring High School, new people moved in and really helped the program develop. The brotherhood and friendships they helped build is one of the reasons I believe we had this historic season."
Blubaugh said he and the whole team were grateful for the Reeds Spring community for all their amazing support. 
"The community support that came from our area was unreal," Blubaugh said. "We couldn't have done it without their support."
The Reeds Spring Wolves are losing several key players from the football program as they graduate this spring, but they have strong proven players ready to step into the senior leadership roles next year.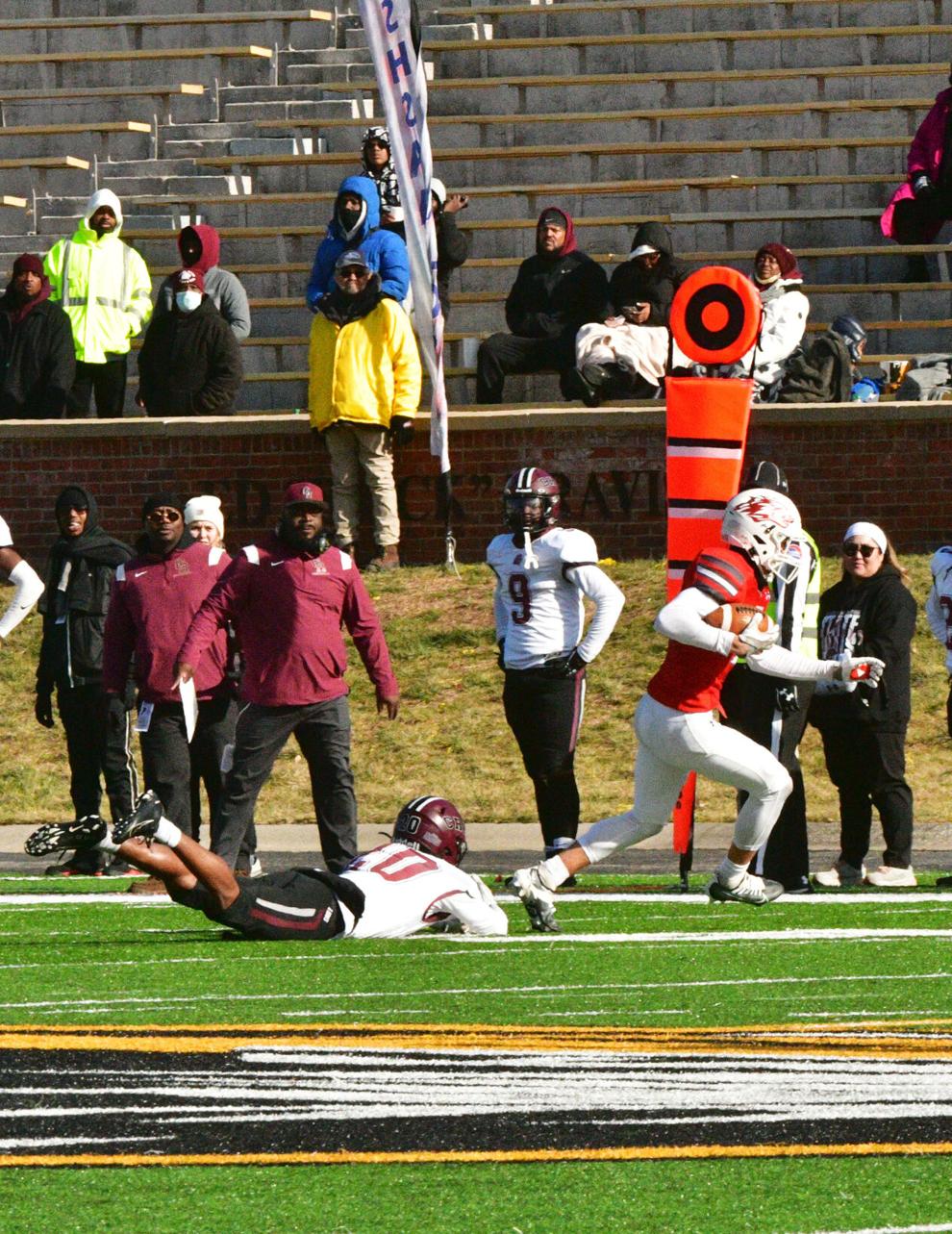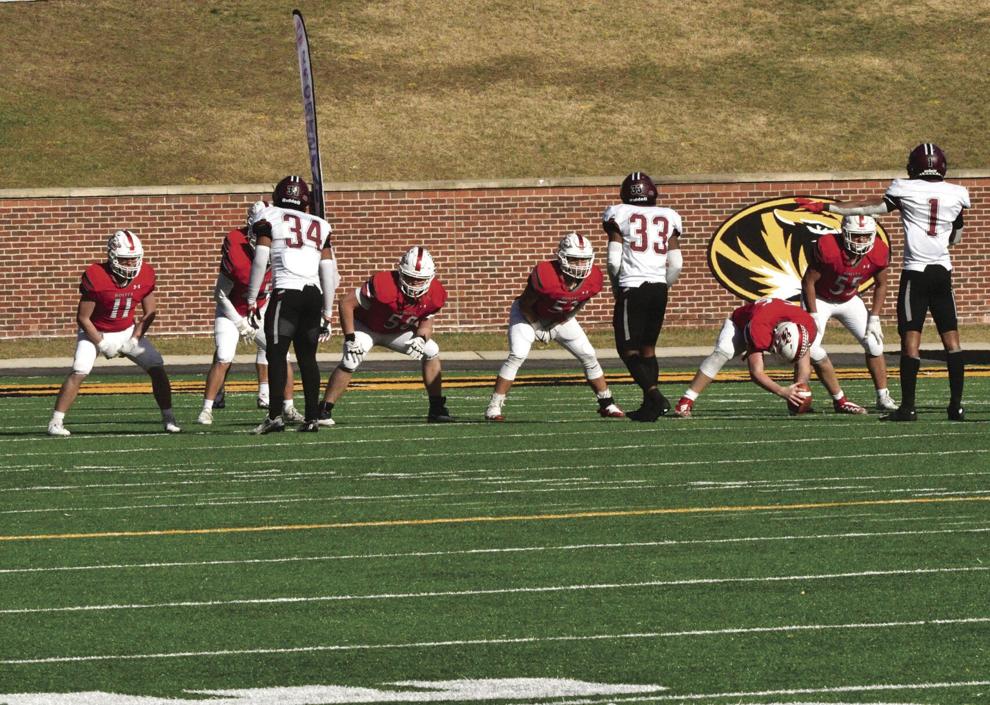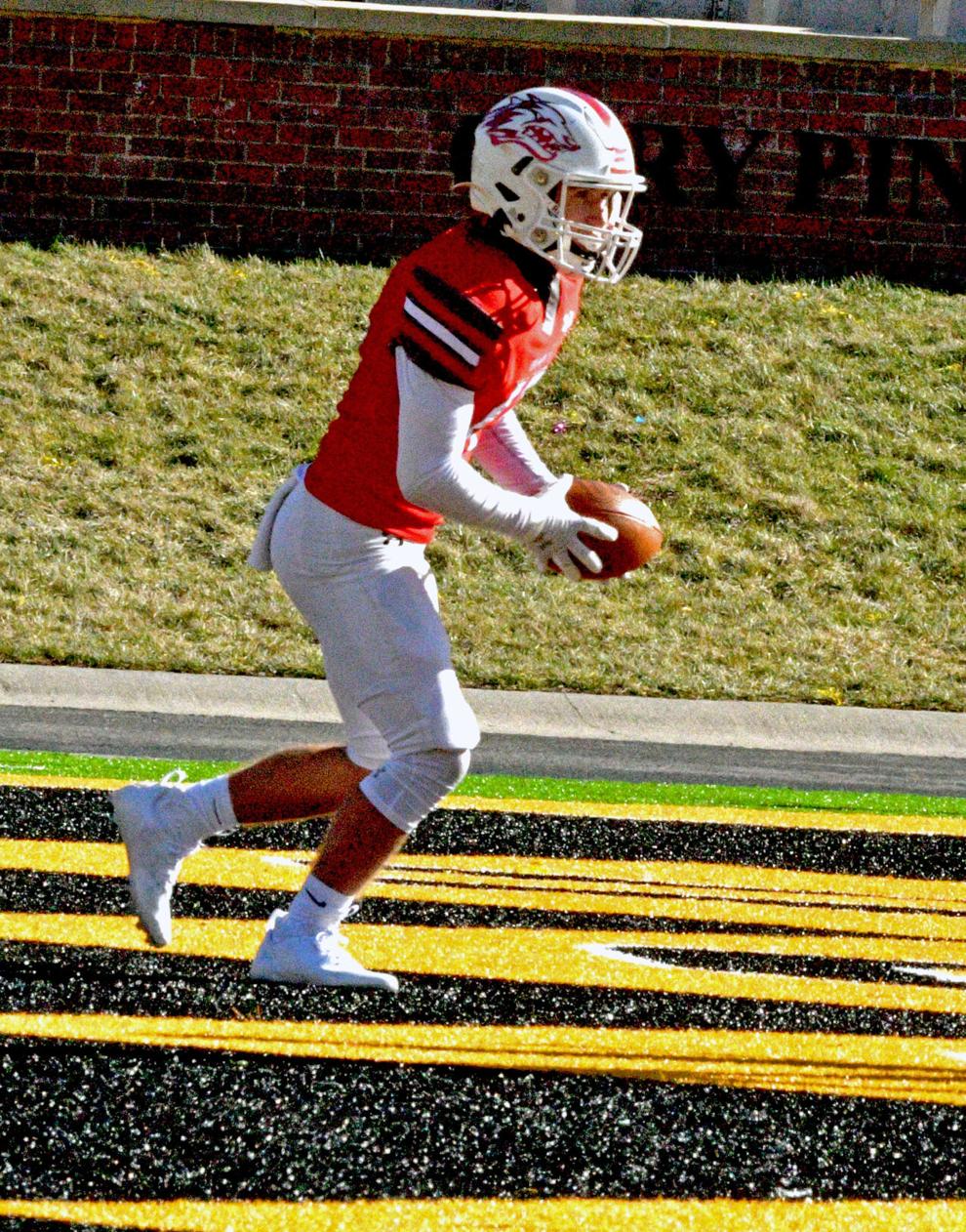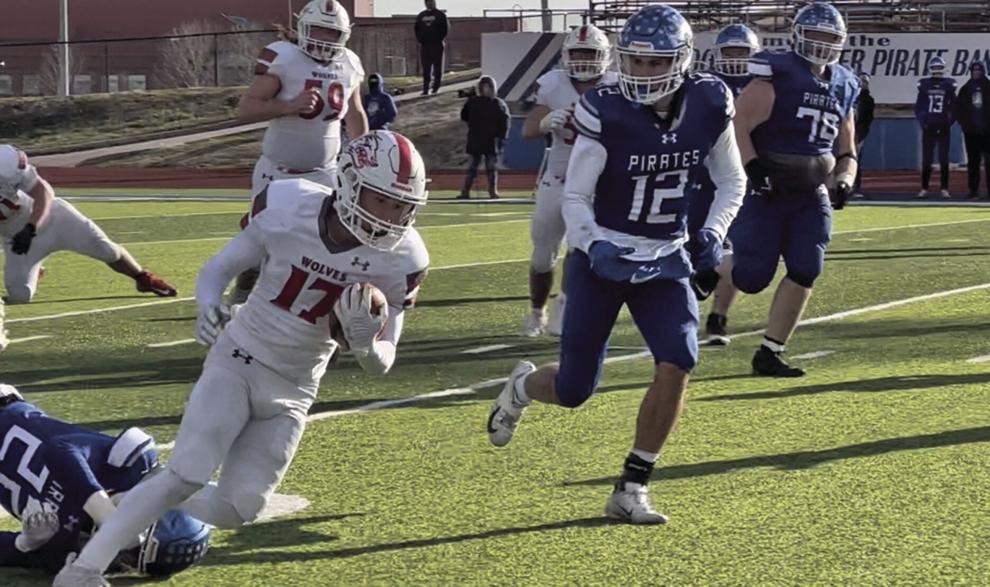 Sophomore No. 17 Jace Bolin showed his talent and fortitude during the State Championship game when he scored the only touchdown the Wolves had against Cardinal Ritter. 
Bolin said he is honored to be a part of the program and glad he could contribute to the team. 
"I feel really honored and proud about being a part of a team that made history," Bolin said. "I feel like my personal highlight for the season was to step up in a big way in the state quarterfinal game at Boonville with Preston Blubaugh getting injured at running back two plays in. I was able to carry the ball 29 times in that game on a very cold and windy day. It was awesome to be able to be able to contribute like that in such an important game. It was also awesome personally to be able to score a TD in the state championship on Mizzou's field."
Bolin said stepping on the field at Mizzou for the State title was a truly wonderful feeling. 
"In that moment, walking out of the tunnels and onto the field,  it felt like I was on top of the world for me," Bolin said. "It was definitely an amazing feeling to get to have."
Sacrifices and hard work are lessons Bolin takes from this season and hopes to help continue to bring success to Wolves football. 
"One major takeaway from this season for me, as an underclassman starting on a team that made a state run, was the daily sacrifices that we made as individuals in order to reach the goals we had as a team. It started with the seniors taking a lead and worked its way through the whole team. It showed me how to lead, from watching them, and I know it will help me for the next two years as a high school player," Bolin said. One goal that I have for myself is to be able to bounce back next season and work even harder than I did this year. A goal that I would like to have as a team is to be bought in with what the program is doing because that is what made the state running season so successful."
Bolin said he will never forget the experience of being a part of history. 
"This season was truly an amazing experience for myself and the team," Bolin said. "It will be something that I will never forget through my life and I'm very appreciative of the coaching staff, my teammates, and the community who made it all possible."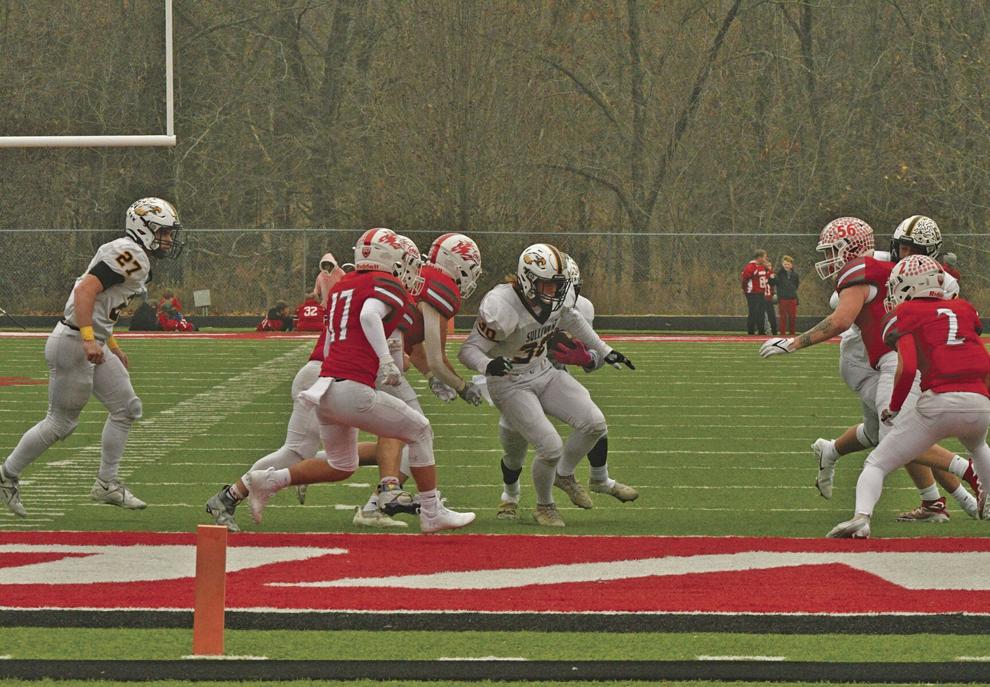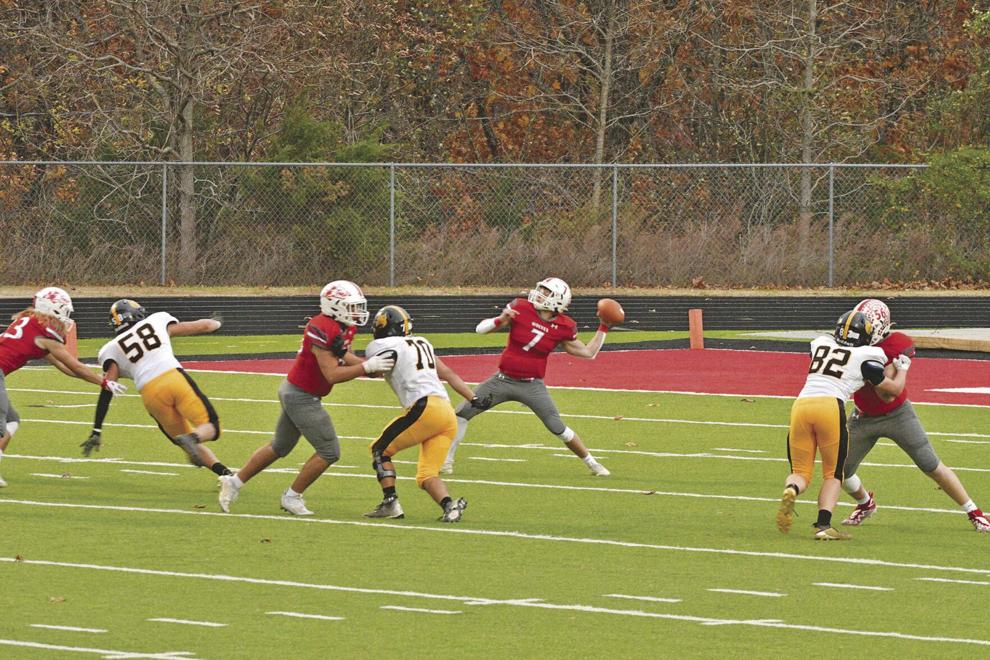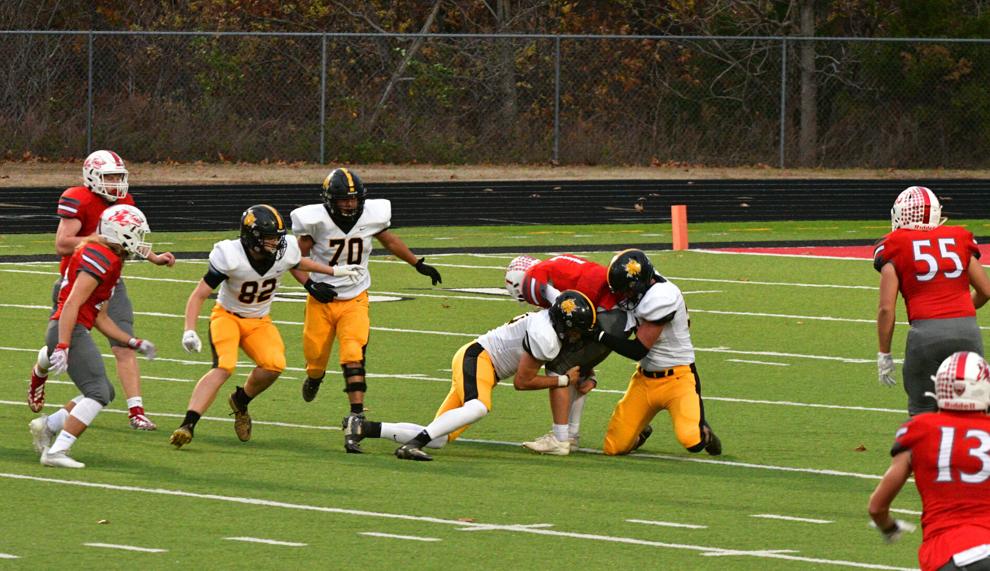 The Wolves success this season was in part due to their quarterback, Junior No. 7 Blandy Burall. Burall has had a record breaking season himself becoming the first 2,000-yard passer in Reeds Spring history.
Burall told Branson Tri-Lakes News the season was full of amazing memories and highlights.
"It's amazing! You realize you and your guys went as far as you could possibly go. It is even a better feeling knowing that you're the first one in history to go to our school," Burall said. "I feel my highlight season was Seneca and after. I threw for 395 yards and six touchdowns against Seneca, but falling short 49-63. The school passing record was 312 yards, and the school touchdown record was five. So it felt great breaking two records in one game. After that I threw for four touchdown passes in one half against Aurora. I was on my way to beat the record again but the score is what stopped me from achieving that. We ended up beating them 44-7."
Walking through the tunnel and out onto the Mizzou Faurot Field was an experience he will always remember.  
"I felt like a pro athlete with a whole city on your back. I was speechless. I had no idea what to think, there were so many emotions at once," Burall said. "I wouldn't want to do it with any other team than my own so I'm grateful for that."
Heading to State for the next season is already in Burall's sights.
"My take away from this season is that my team knows how to handle adversity. Things got tough this season, we didn't just give up. We were mad, and we took things into our own hands when we realized that it was a dog fight," Burall said "If you play as one you can go as far as you possibly want to go. My goal for next season is to run it back. Head back up to Columbia, and I hope that is everybody's goal."
There was magic with the 2022 Reeds Spring Wolves and Burall said the team they had this season will never be duplicated. 
"There won't ever be another team like the 2022 Reeds Spring Wolves," Burall said.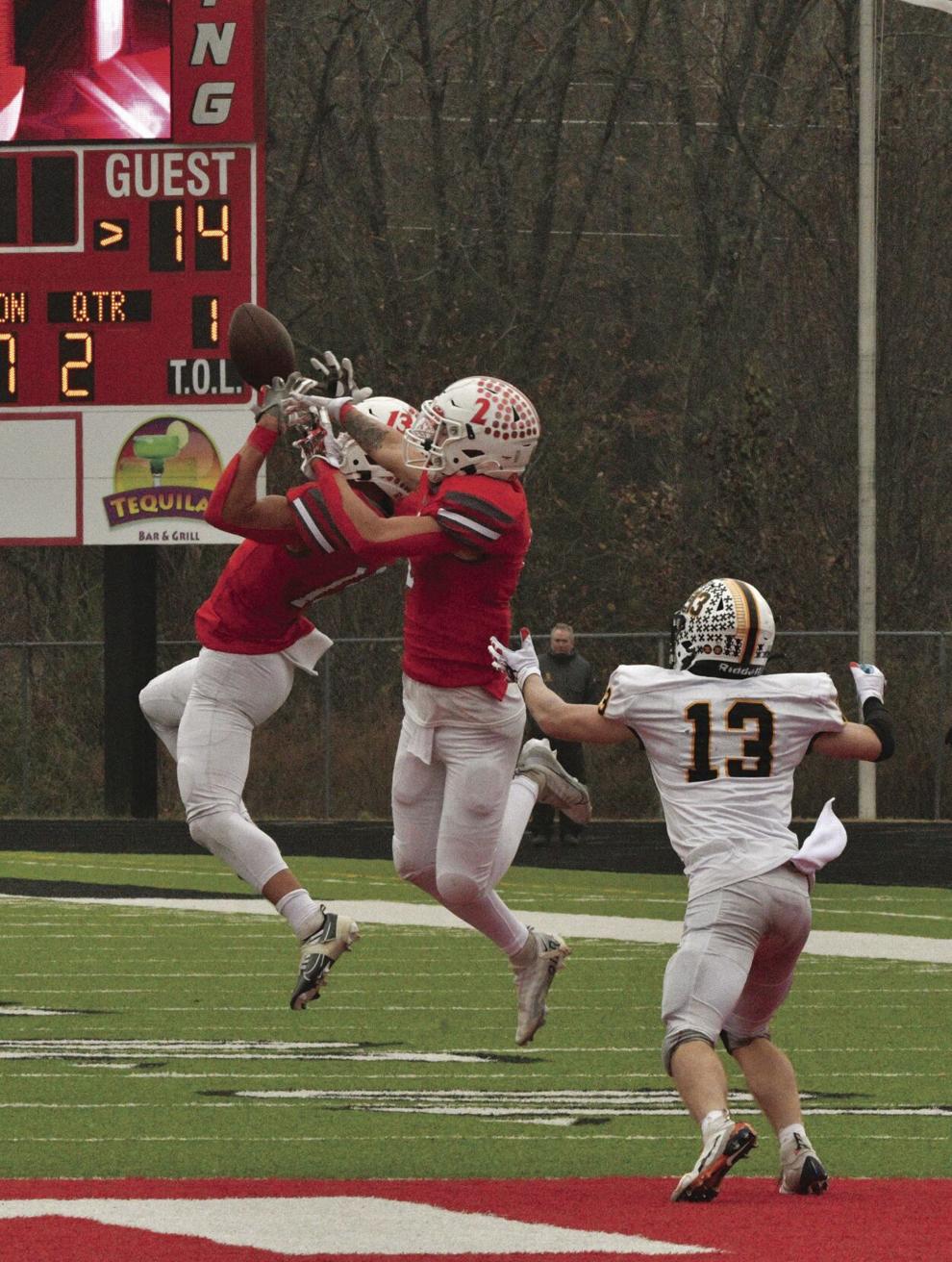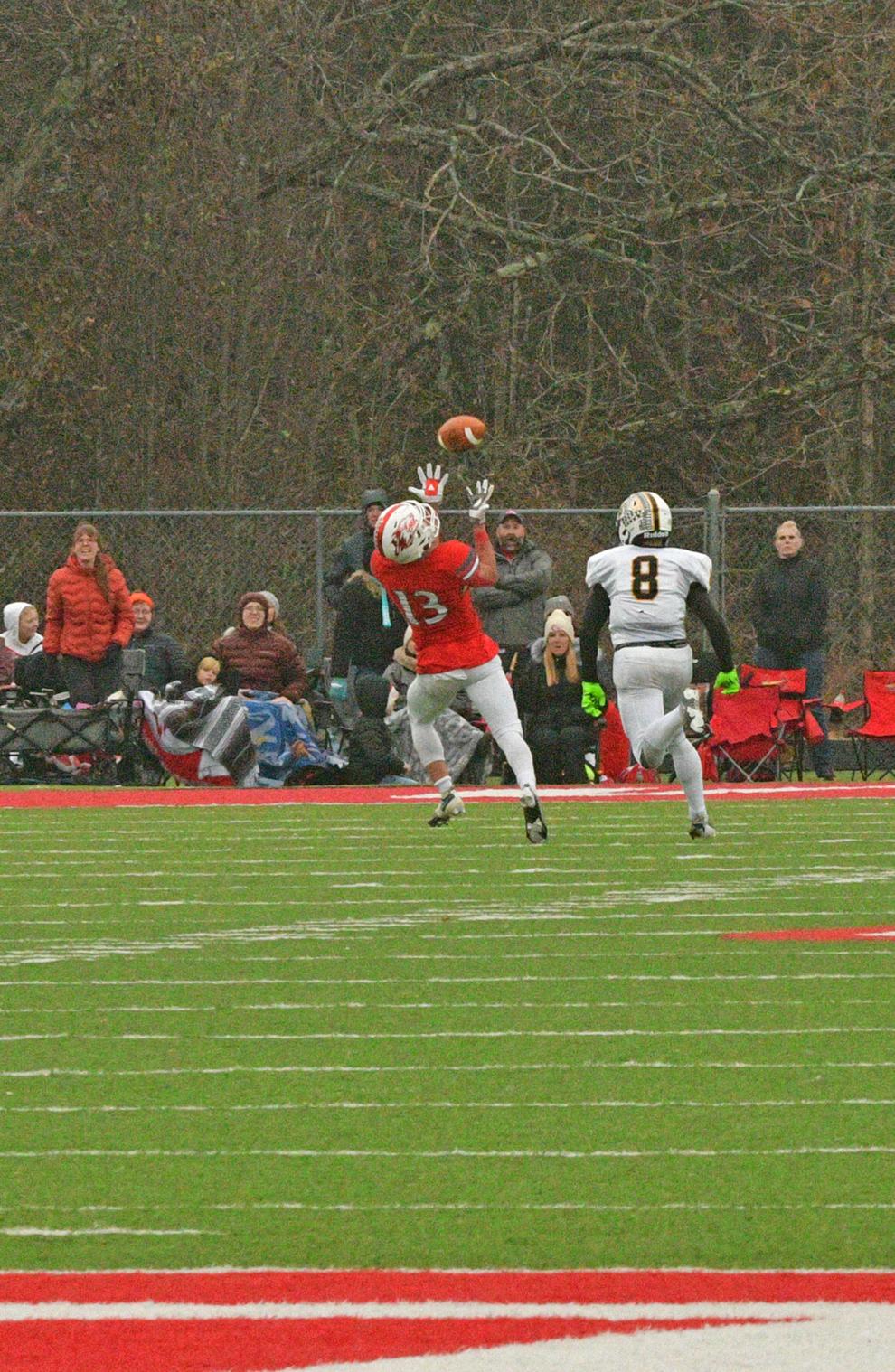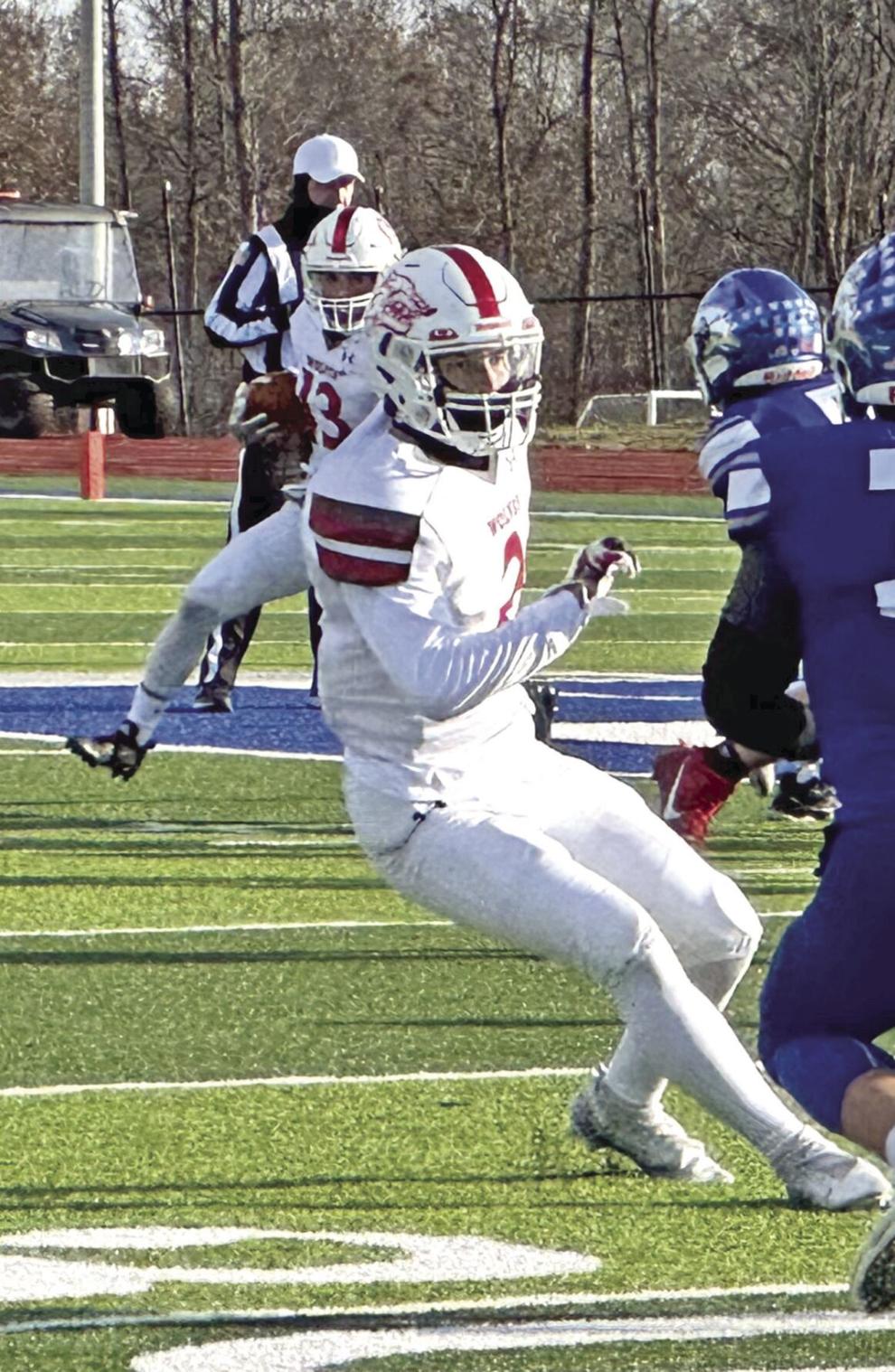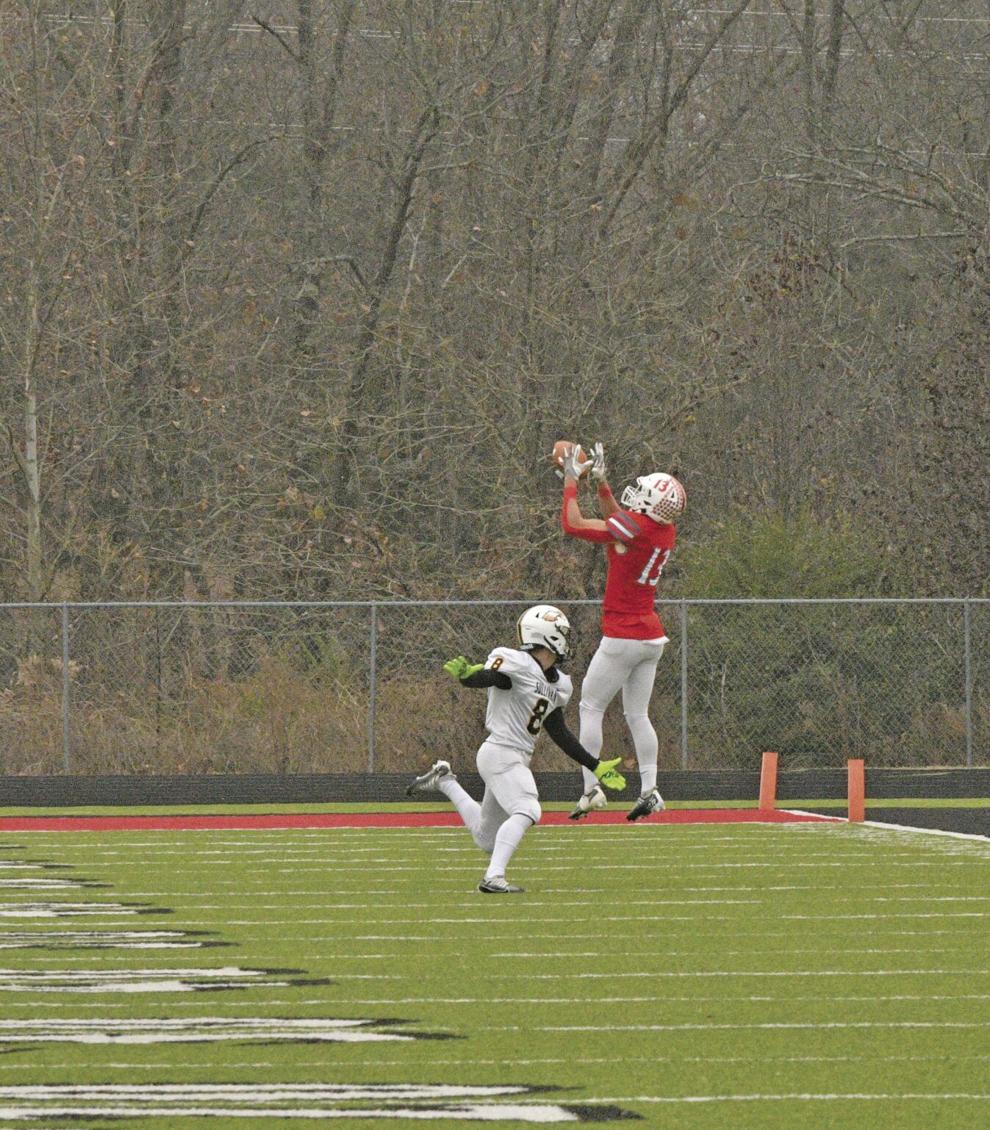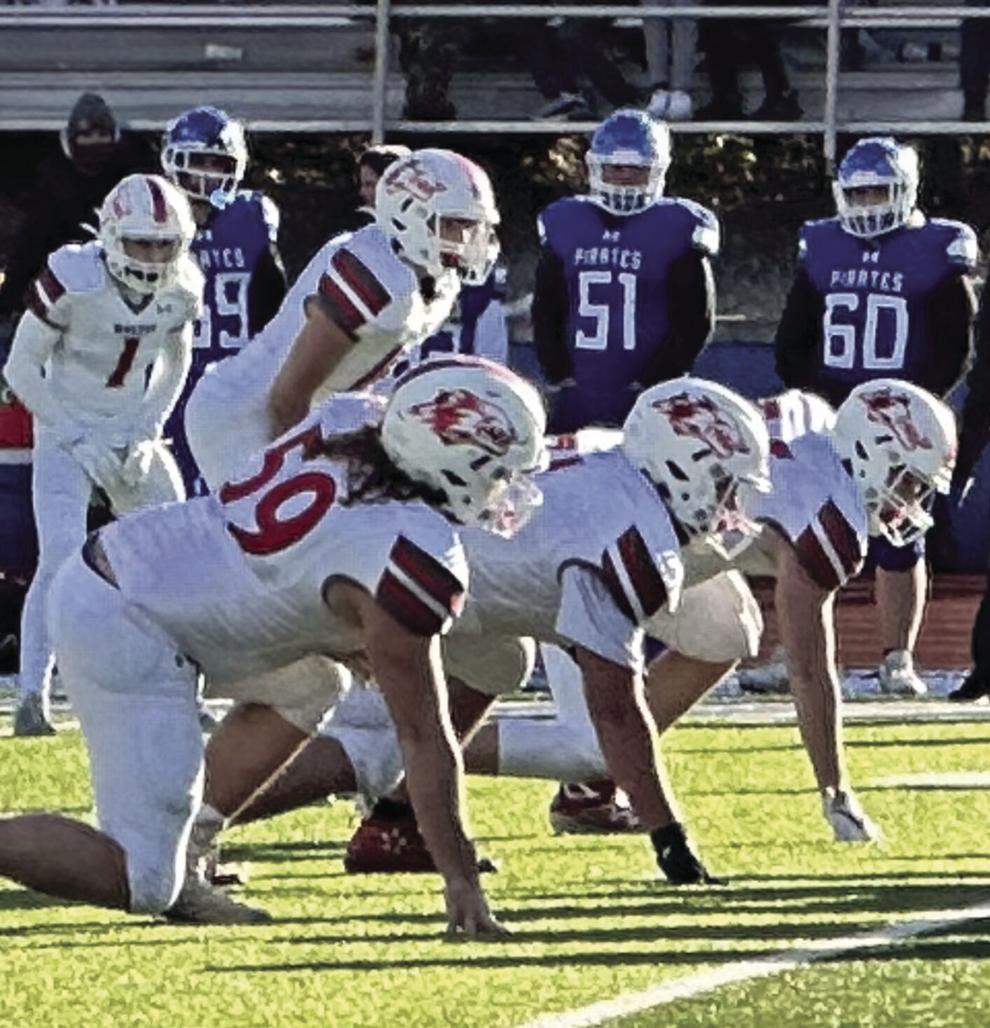 Anyone who attended any games of the 2022 season know there were names heard in repeat, like Wiest, Blubaugh, Crain, Burall and junior Wide Receiver No. 13 James Dowdy. 
Dowdy helped the Wolves achieve their goals by showing his talents of catching the ball even when it seemed it was impossible. During the State Champion game there were signs carried by the Reeds Spring fans which read, 'Bend it like Dowdy.' 
Dowdy said the season was made possible by the team and the coaches. 
"Playing in a history-making season is the best feeling I have ever had," Dowdy said. "Especially knowing we are the most successful team from Reeds to ever play."
Dowdy said even though he personally felt he had a great season he is ready to work hard and get back out there next year. 
"I feel like I had a great season but I can't wait  to improve and get better next season," Dowdy said. "It was an unreal feeling and a once in a lifetime feeling (walking onto Faurot Field)."
Making it to State and coming home with the champIonship is a goal Dowdy would love to see the Wolves achieve next season. 
"Everyone worked hard together and we were a brotherhood and we did everything for each other no matter what (this season)," Dowdy said. "
"I want to beat everything from this season that I accomplished and I want to be 1st team all state. I would love to help my team make it to state for another year. As long as we work hard and work together I think we can accomplish the same goals we did last year. We also have great coaches helping us along the way."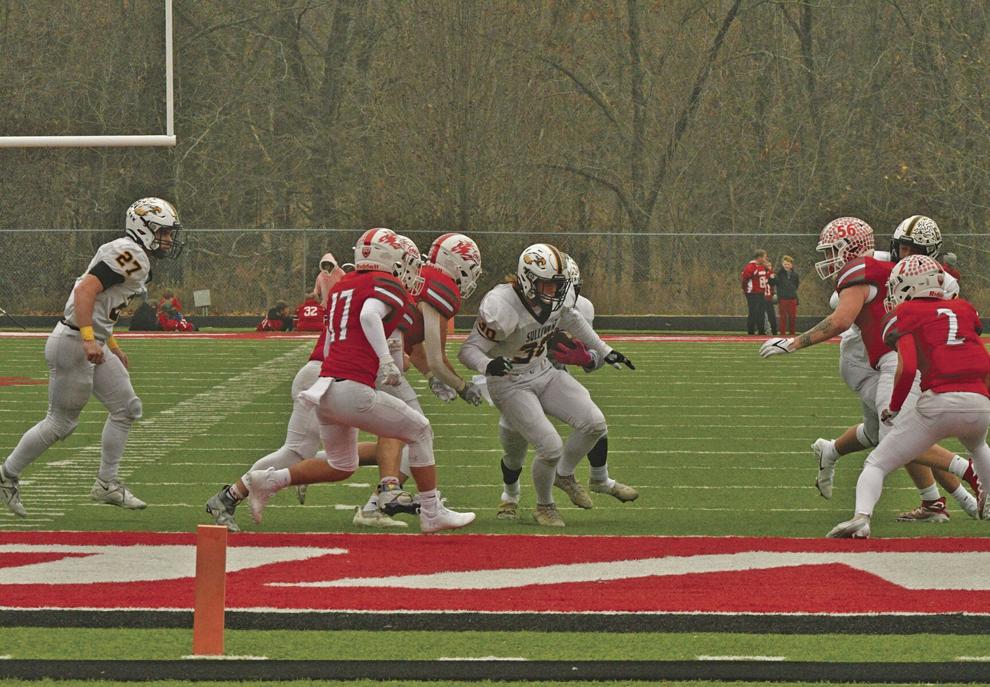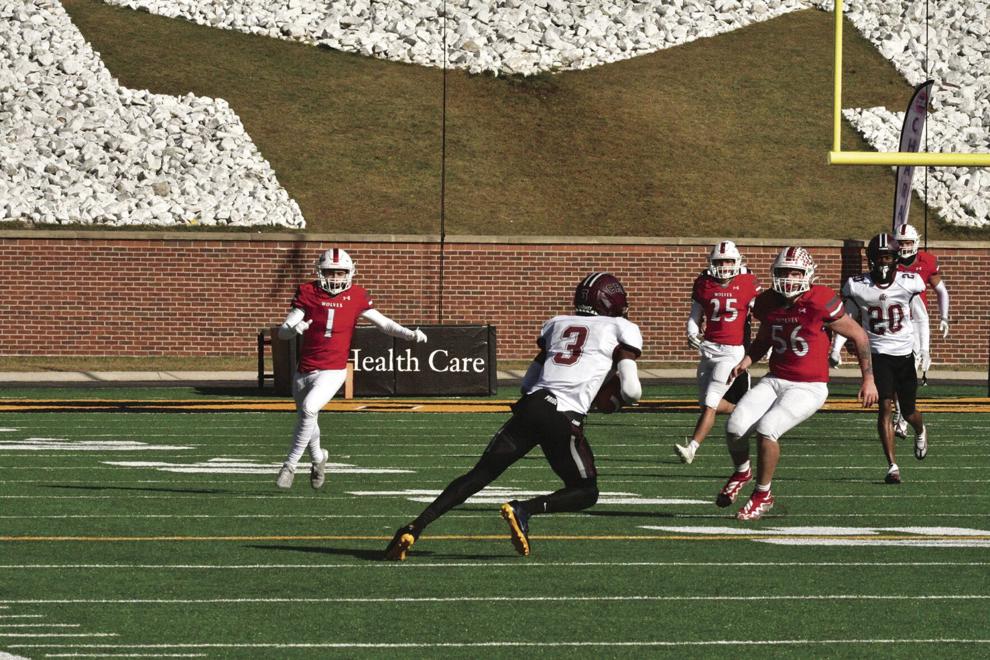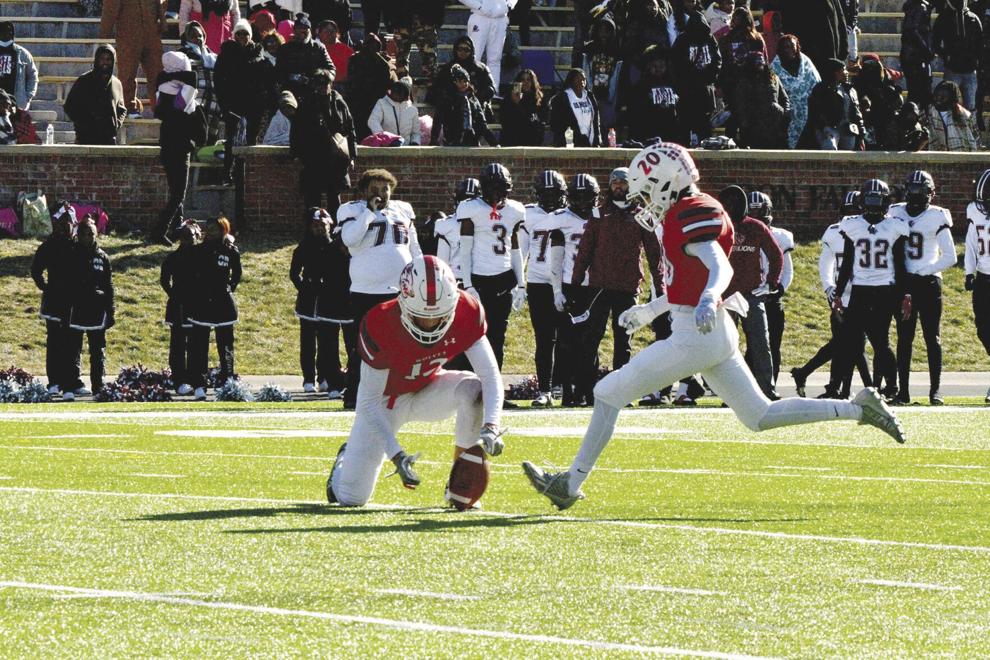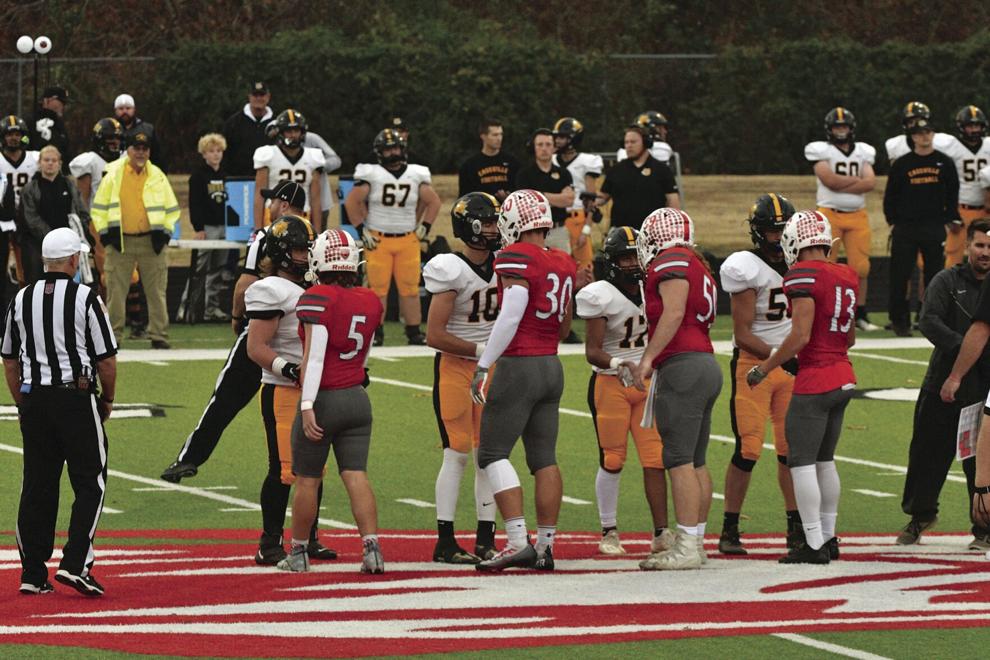 For more information on Reeds Spring Wolves visit www.rs-wolves.com.